The Hitching Post Inn in Cheyenne, Wyoming
March 10, 2010
I drove through Cheyenne, Wyoming today, so one of my sisters asked if I would stop and take pictures of the Hitching Post Inn as I passed through town. I don't remember it, but my sisters tell me that when we were young, we used to stop at the Hitching Post Inn on our way back and forth to summer vacations in California.
Unfortunately the Hitching Post is closed now, and the big cowboy statue that used to be in front of the inn is gone now, and there's only a very tall cowboy boot at the main entrance.
In memory of this place, here's a picture of the Hitching Post Inn sign (along with the head of a little figurine some friends of mine gave me before my 2007 trip to Alaska, lol):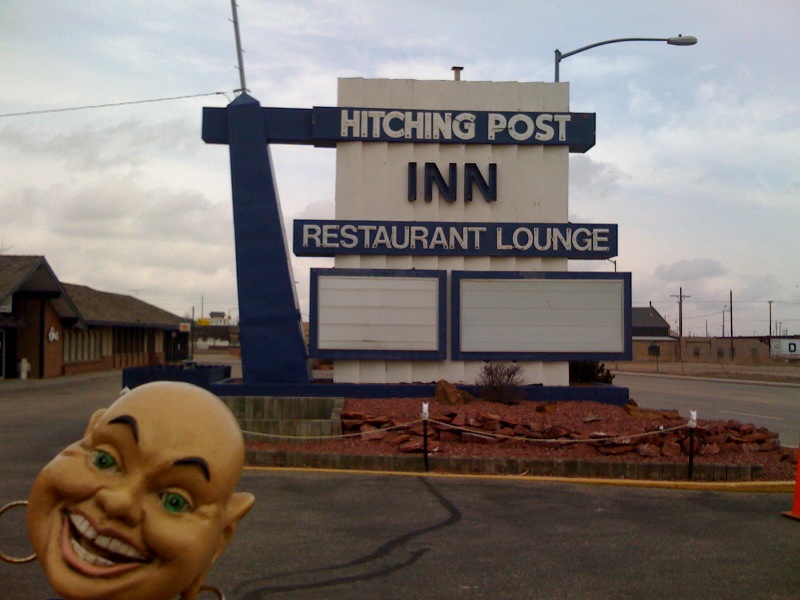 And here's a picture of the large Hitching Post Inn cowboy boot I mentioned: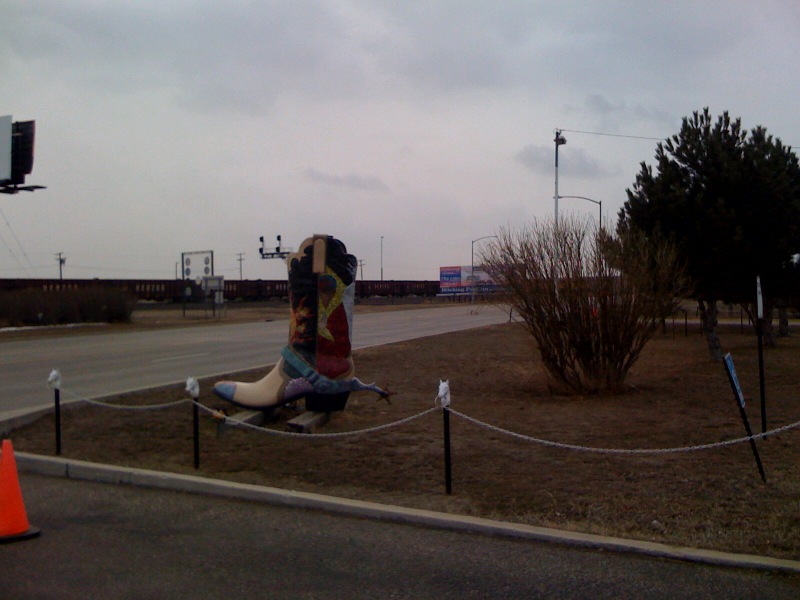 Long live the Hitching Post Inn!