Back to Alaska! (Day 1 - Merrillville, Indiana)
March 4, 2010
Merrillville, Indiana, March 3, 2010.
I started the long drive from Kentucky back to Alaska this morning. For a variety of reasons I got off to a late start, so rather than drive all the way to my youngest sister's house in northern Illinois, I decided to stop in Merrillville, Indiana.
By far the most interesting thing on the drive is the very cool Benton County Wind Farm, just north of Lafayette, on the east side of I-65. As I was driving north on I-65, I came over a small hill, and the first sight of the wind farm is a man-made "wow" moment.
(If you right-click that image, and select "View Source", you'll see a larger image.)
Here's one picture of the wind farm: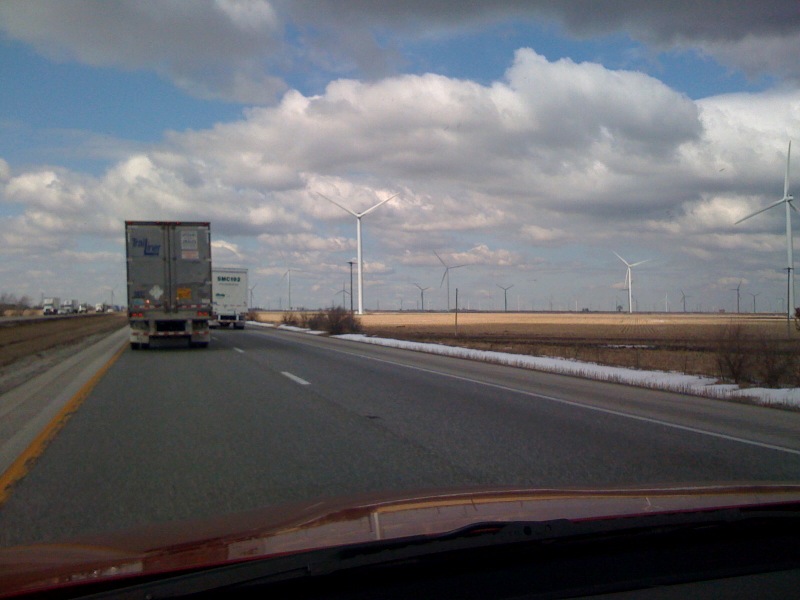 This wind farm runs at least nine miles along the side of Interstate 65, and goes off to the east as far as I can see, and it really is a sight to behold.