Day 4: Ontario, Oregon
March 11, 2010
I woke up to a "skiff" of snow in Rawlins, along with spectacular mountain views. Last night I learned that there's a prison in Rawlins, so it probably wasn't the best place in the world to stop.
I also had to survive some "ice road trucking" this morning. I don't remember exactly where it was, but within the first two hours of driving west out of Rawlins, I pulled off to a rest area, and to my surprise the rest area wasn't plowed, and the parking area there was packed snow and ice. I was initially just glad to make it in and out of the rest area, but when I got on the road there was a long stretch of snow-packed roads with steep inclines. It was just me and the 18-wheelers, and I'm extremely glad to have lived through that experience, and have it behind me.
Wyoming and Utah scenery
The scenery in Wyoming and Utah today was just spectacular! I have to admit, there wasn't any real scenery on the first few days of driving, but today's views made it all worthwhile. Driving on I-80, and then onto I-84, I just kept looking around in amazement, and probably took more than 100 pictures today. Here are a few pictures from Interstate-80 (I-80) and Interstate-84 (I-84) today; I think all of these were in Utah, but I could be wrong.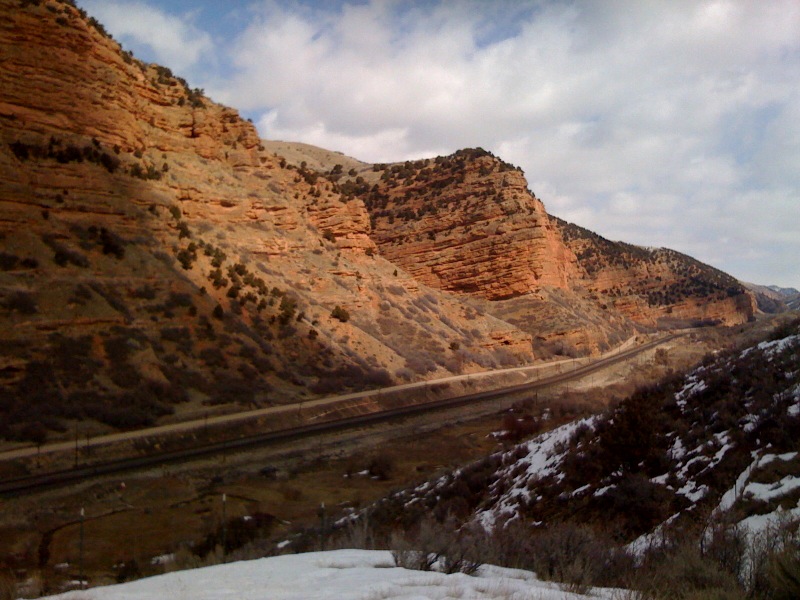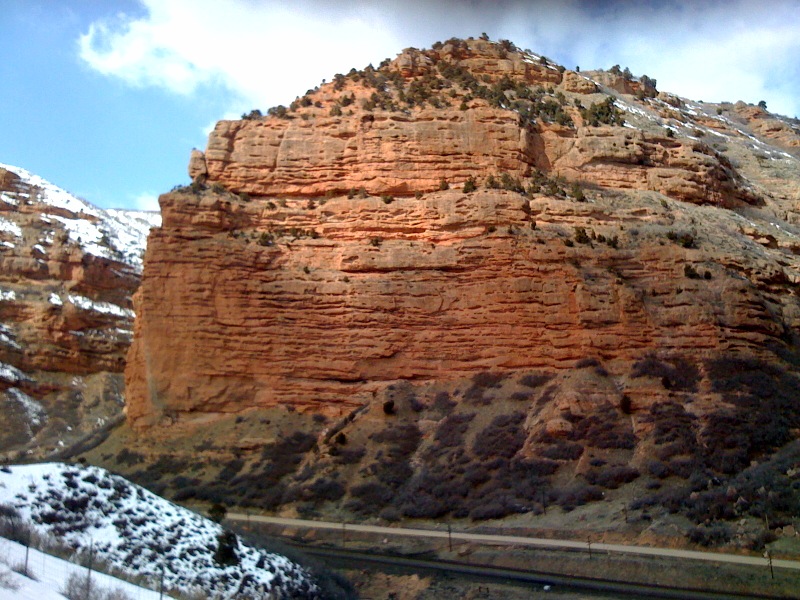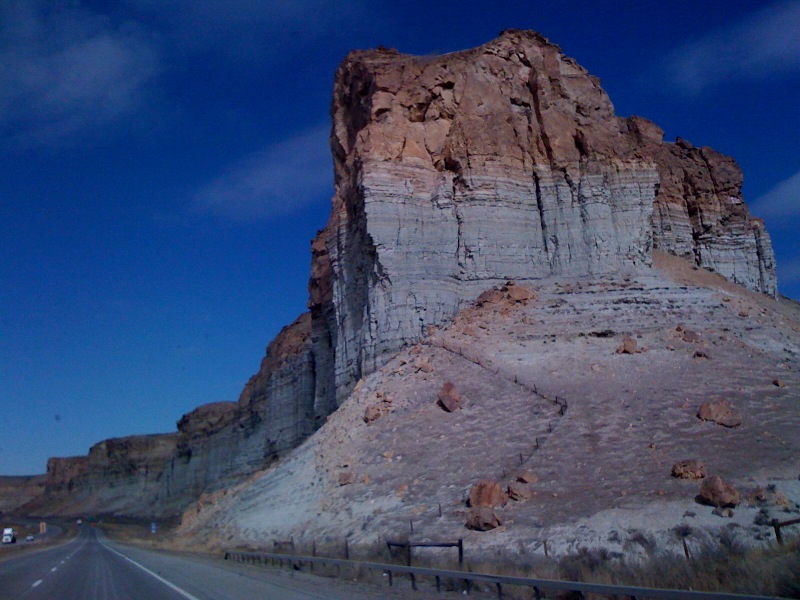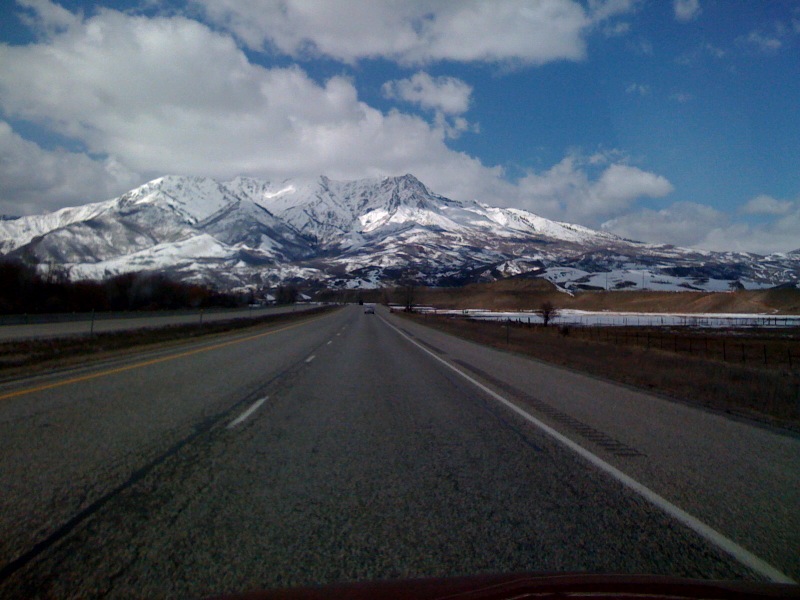 I've never been in Ogden, Utah before, and if someone ever tells you they live there, you can safely say, "Wow, I've heard it's beautiful there."
Today's location
After today's drive I now find myself in a town named Ontario, Oregon, a whopping 639 miles from Rawlins. With the spectacular scenery and good weather I felt great today, so I just kept driving. Well, that, and I'd like to make it to Cle Elum, Washington tomorrow, so I can spend some time as a tourist in Roslyn, Washington. Roslyn is the town where they filmed the tv show Northern Exposure, one of my favorite tv shows of all time, and certainly an influence in my moving to Alaska.