Day 2: Kearney, Nebraska
March 9, 2010
Including wrong turns, I made it 490 miles today, to a town named Kearney, Nebraska. Today's trip took me around Kansas City, under Omaha, and through Lincoln.
There's no particular method to my driving and stopping, I just stop when I start getting too tired. I was hoping to make it to North Platte, but Kearney will do.
As you can see from the image below, the weather this morning was already interesting. I ran into fog created by snow sublimation, then much more fog, followed by rain, winds, and flooding.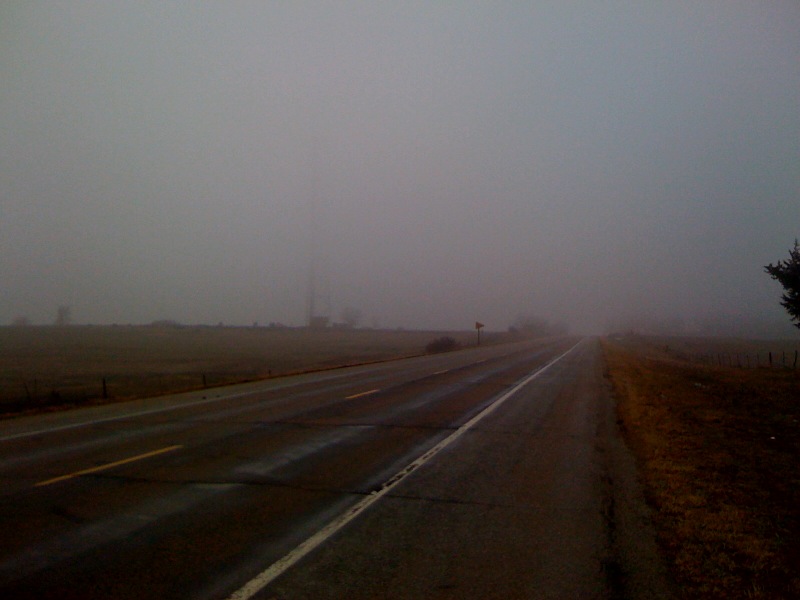 Because of the fog you can't see it very well in that image, but there's actually a large cellphone tower on the left hand side of the road.
Watching the weather report on a local tv channel, it looks like there's a possibility of snow tomorrow.