Live from Tok, AK
May 22, 2007
I'm now in a place called Tok, Alaska. I was very tired tonight, and glad I made it here. 1,000 miles in two days since Stewart is a long haul. I'll be at 5,400 miles for the trip when I hit Anchorage.
The first picture today is of a beautiful lake I ran into yesterday. This was an awesome view.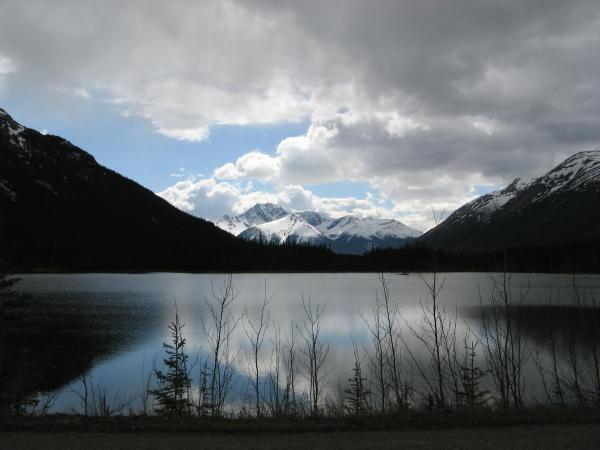 The next picture is me holding the camera out the window as I'm flying down a dirt road. Probably 20% of the last two day's travel has been on dirt roads. You get used to driving 60-70 MPH on the dirt w/ a lot of practice, even when the speed limit is 80 km/hour. :)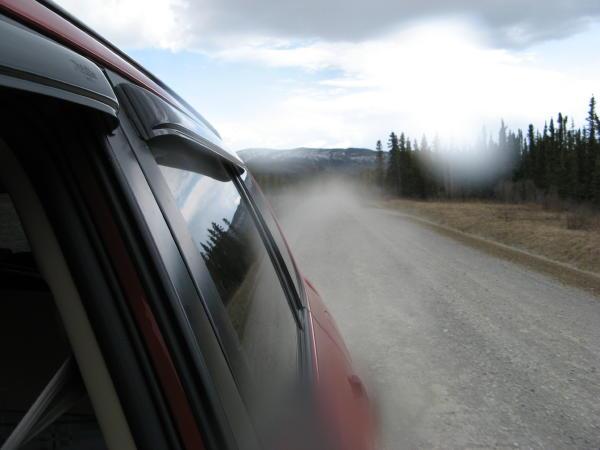 I think there is minimal law enforcement in the wilds of British Columbia and the Yukon. There are signs that say "C.O.P.S.", meaning "Citizens on Patrol (Something)", but that seems to be it. Even the border patrol lady in Stewart said I could get to Whitehorse just about as fast as I wanted to.
The last three hours in Canada today was on the worst paved-road conditions I've ever driven on. I don't know what has happened, but they're going to have to re-pave ~150 miles of road. Something went wrong w/ the pavement surface, and it has hills that a car can fit in, roller-coaster waves, potholes, and other bigs spots where tires have sunk into the pavement. At 55 MPH I passed *everyone* else.
Here's a picture of me and an animal having a dispute as to the right of way on the road.