A few pictures from downtown Stewart
May 19, 2007
In my last post regarding Stewart, BC, I'm going to post a few pictures of the small downtown area so you can get a feel for it. When I say "downtown" I should emphasize that there's just one main street downtown, and it runs about 4-6 blocks long, depending on how you count. :)
The first picture is of the Bitter Creek Cafe, where I had a terrific dinner, even though it was the first weekend they were open. The food was both stylish and good.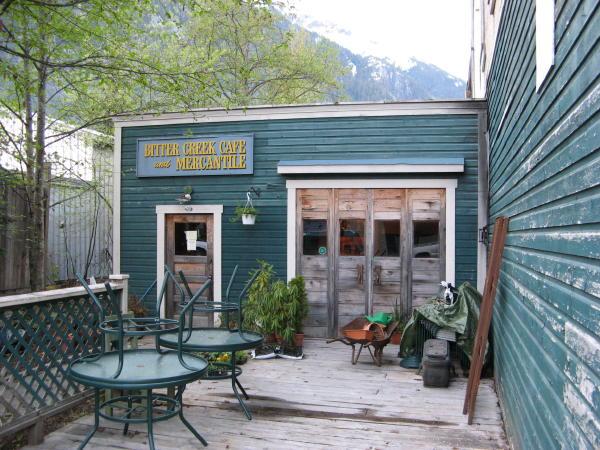 The second picture is of a sign leading you to the Ripley Creek Inn in Stewart. The inn has a series of cabins that go around the end of the estuary: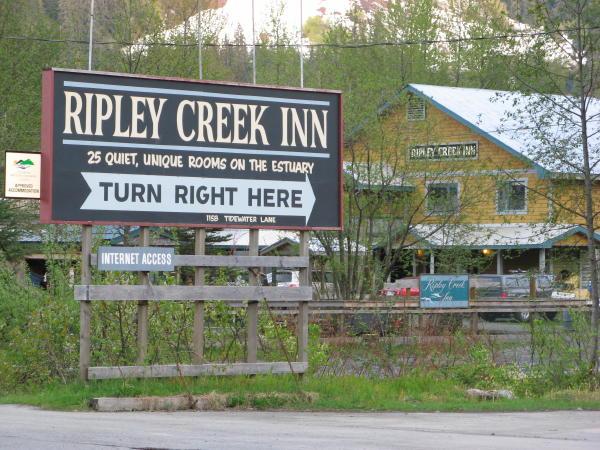 Finally, here's the sign for the hotel where I stayed. I took this so I could remember to come back here, as it was a nice stay.