Roslyn, WA (aka, Cicely, Alaska)
May 16, 2007
Wow, for a Northern Exposure fan like myself, Roslyn, Washington is pretty awesome, just like walking into the middle of the tv show. I had lunch at The Brick, then walked over to Dr. Fleischman's office.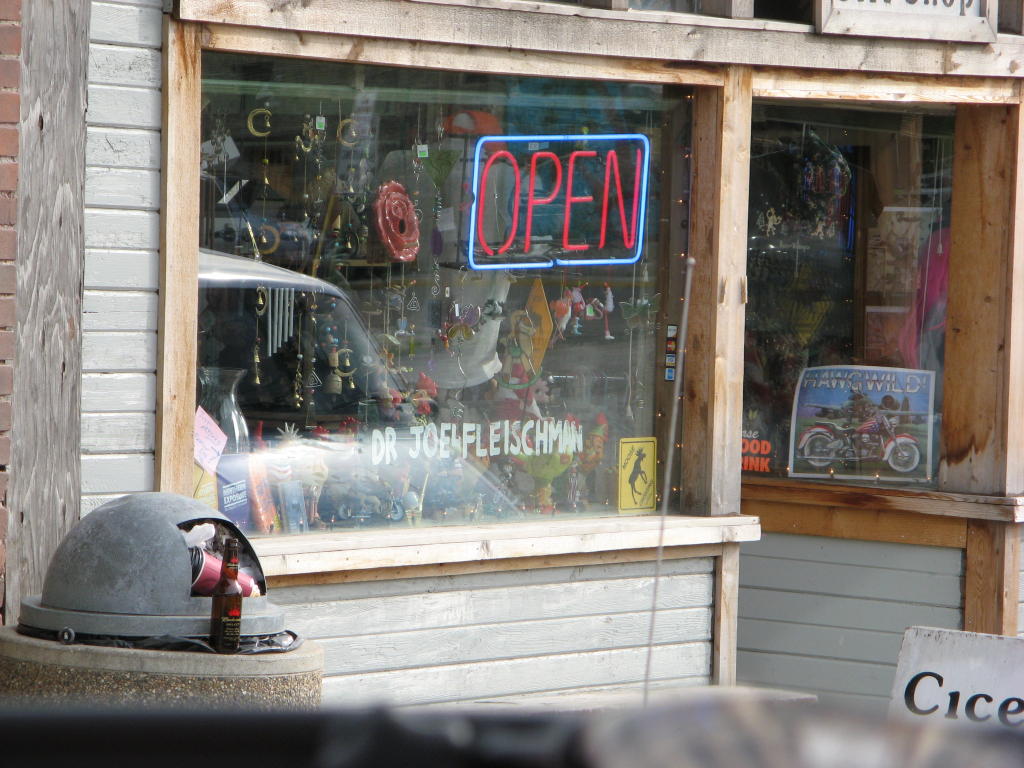 His "office" is now a gift shop, but the lady that runs it is a hoot. I spent over two hours there. The inside hasn't changed much b/c she wants it to be like it was. The walls still have the torn/ripped look to them, and it still says "JoeL" on the front window. If you ask she'll show you Marilyn's desk.
A funny thing is that the walls going to the back area actually move a little bit back and forth. She said they used to move them backward or forward as needed to do the shooting. Of course it's full of gifts, but if you watched the show everything you've seen on the show is right there.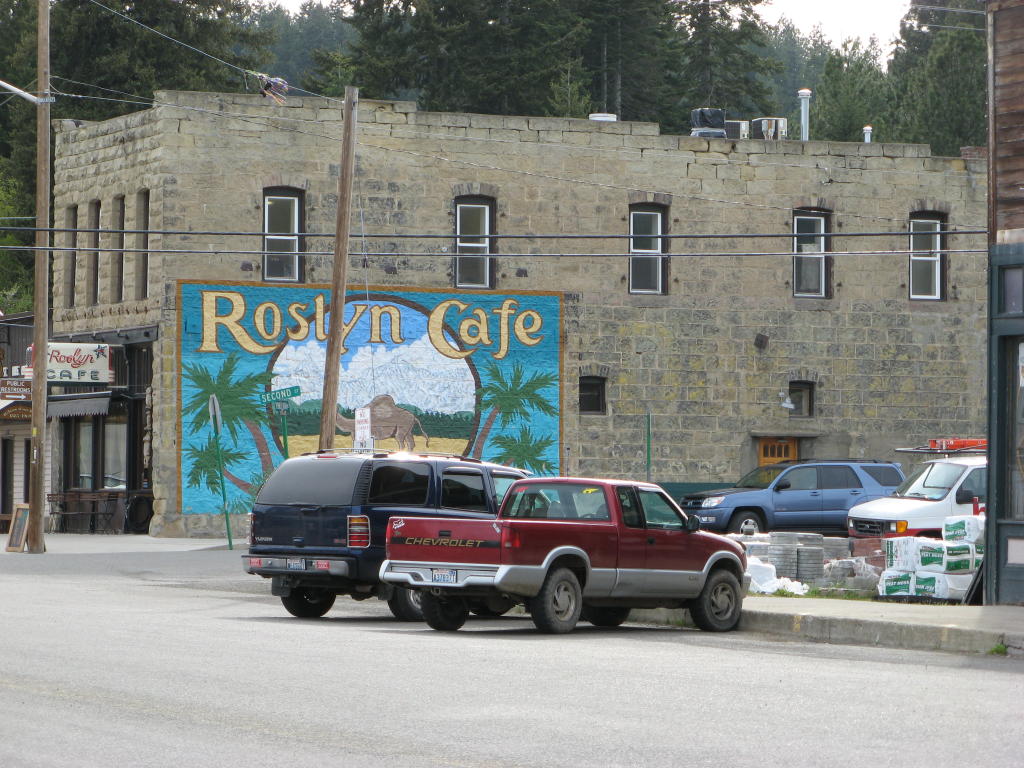 What a trip ... just walking down the street you expect to see Ed Chigliak or Maggie or Joel. If I come back this way I'm going to stay in that town for a day. It's the weirdest thing to feel like you're walking through a tv set ... very cool.
The restaurant named "The Brick" looks the same on the outside as the tv show, but the inside is very different. I don't know where they shot those indoor scenes. There's, um, something about the logo for The Brick that I should mention, but this is generally a clean blog, and I'd like to keep it that way.
One other thing, I overheard some people say that it was for sale at about $3M. So if you really want to capture that whole Northern Exposure nostalgia thing here's a perfect chance.
And now, if I could just find my birth certificate so they'll let me into Canada tomorrow...