Across the border and into Quesnel, BC
May 18, 2007
Coming to you live from a bar in Quesnel, BC (Canada), the first town that has really scared me on this whole trip. I actually turned around and came back a little to the south after seeing the downtown area -- yikes!
Here's a picture where I'm approaching the border into Canada.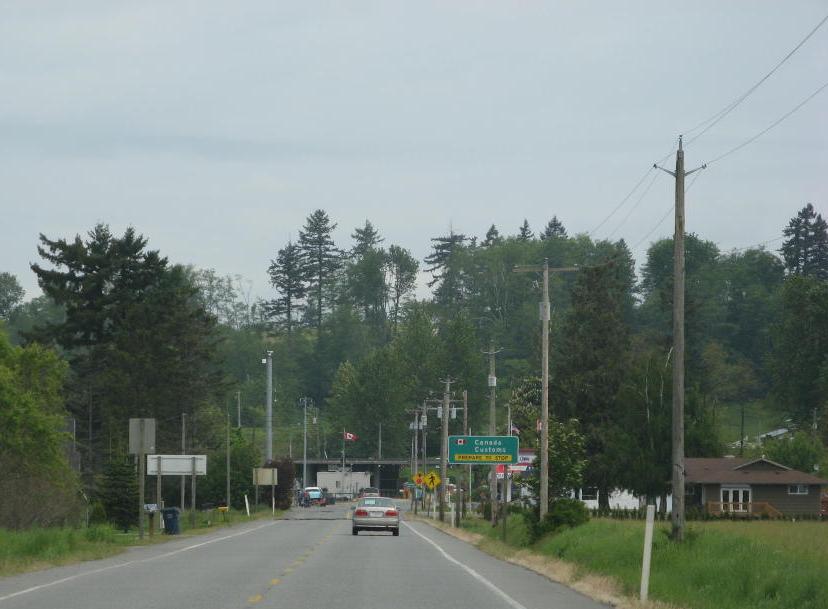 I've never crossed the border before, and didn't know what to expect. Armed with my driver's license and birth certificate I was able to make it into Canada.
The customs guy was friendly but it was definitely a "stick to the facts" discussion. The questions were pretty straightforward, including things like "Business or pleasure?", "What are the last X letters of your license plate?", "Is this where you live?", "Are you transporting any food, alcohol, or tobacco?", "Any weapons?", "Any pepper spray?", things like that.
As dirty and packed as my car was, and traveling alone, I expected to be pulled over for a search, but that didn't happen. The whole thing took about five minutes.
Just over the border, my first stop was at a McDonald's, where I casually handed the lady some U.S. currency. She just kind of looked at me and frowned. I asked if it would be easier to use a credit card, and she said yes. A large order of fries was very expensive, almost $3 in Canadian currency.
Funny thing about Canada, everybody talks like they're in the movie Fargo. That, and the less-funny part was that it cost me $40 (Canadian) for half a tank of gas (6-7 gallons).