Devil's Tower
May 14, 2007
Continuing west on I-90 I made it to the Devil's Tower by early afternoon, and took a ton of pictures, and made a few audio recordings.
Whoever makes the roads set this one up well, because first you see the tower and go "cool", and next thing you know there's a nice pull-off spot where you can take some initial pictures.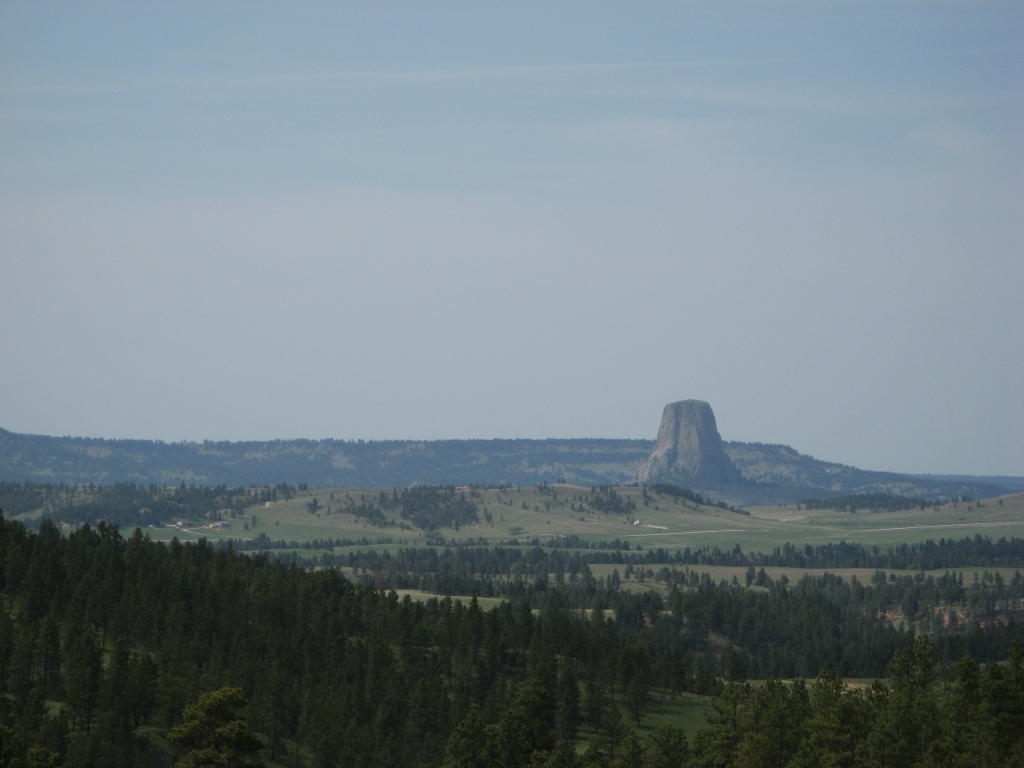 After that first view I drove a little closer, and this is one of my pictures from the next roadside pull-off.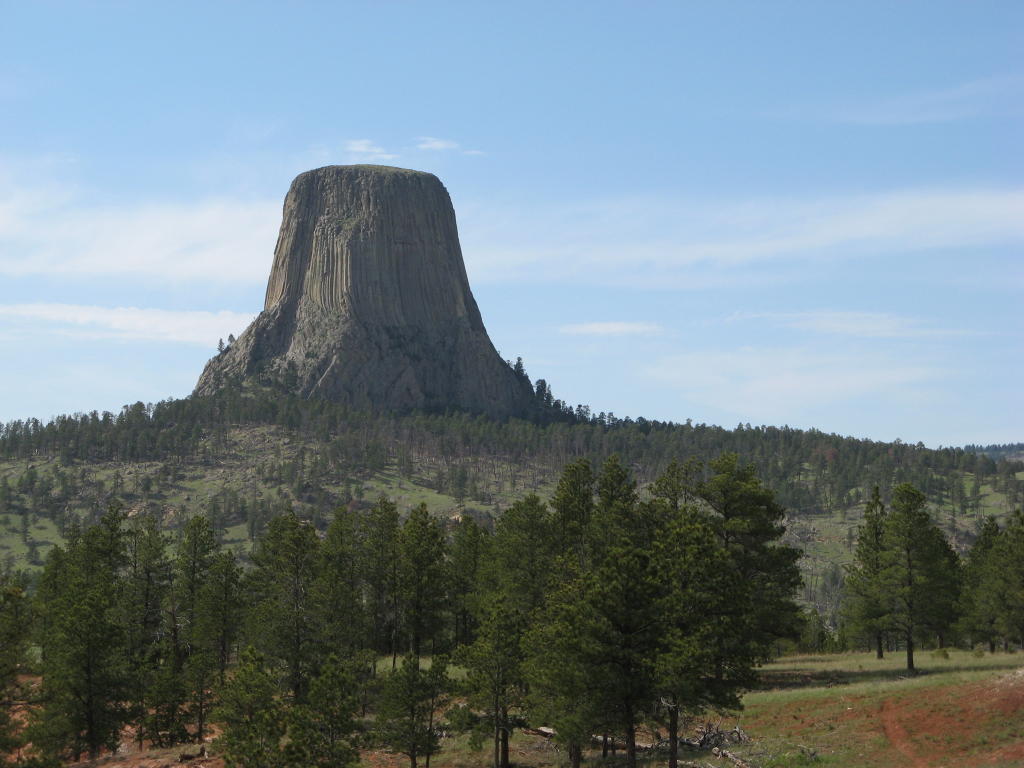 Of course this experience brings to mind the movie Close Encounters of the Third Kind. I walked around the entire tower on a nice, easy trail they have set up, and I didn't see a UFO or a landing strip, but who knows, maybe it was cloaked. :)
I'll post more close-up pictures of the tower here as I get them processed.