Mama Z's restaurant in Dease Lake, British Columbia
March 23, 2010
I ate dinner at Mama Z's Jade Boulder Cafe here in Dease Lake, British Columbia last night, and while there were only two entrees available -- lasagna and clam chowder -- the lasagna was indeed excellent.
I think there are normally many more menu items available, especially during the summer season, but last night that was the only two choices here at Mama Z's. The lasagna was served with a Caesar salad and dressing, and two pieces of garlic bread, and everything was excellent. Like everything else here the price was a little steep -- $20 -- but you'll hear no complaints from me. The food was great, the wait staff friendly enough, and the restaurant was very clean, and nicely decorated. Here's one picture from the interior of Mama Z's: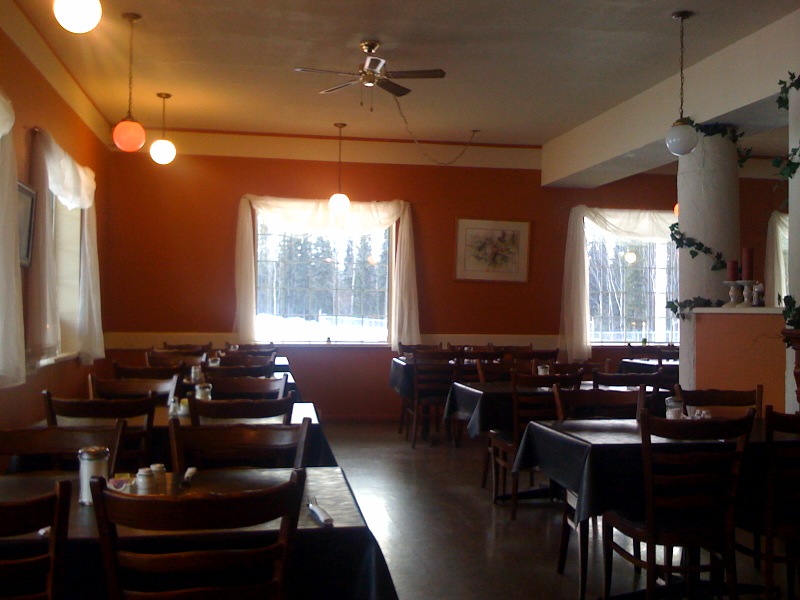 I spoke to Mama Z for a little while after the meal, and she was very nice, and obviously cares about the restaurant, and puts a lot of time and effort into it.
Many thanks Mama Z, your restaurant was a real highlight of my stay here in Dease Lake!