Pictures from Stewart, British Columbia
March 15, 2010
In my eyes, Stewart, British Columbia has turned from a town that scared the heck of out me when I first landed there in May of 2007 into one of the prettiest places I've ever been to on Earth.
The first time I came to Stewart I was driving to Alaska, and I was a little lost, but more than that, I was running out of fuel. My only choice at the time was to slowly coast down the side of a mountain road, and hope Stewart was really a town, and hope that it really had a gas station that was open. I was willing to sleep in my car that night if I had to, but I had no other choice, I needed gas.
As you can tell by my writing, Stewart does indeed exist, and I hope the following pictures will help you fall in love with this quaint little British Columbia town like I have.
Driving into Stewart, British Columbia
First up, here are two pictures from the dozens of pictures I took on the road into Stewart: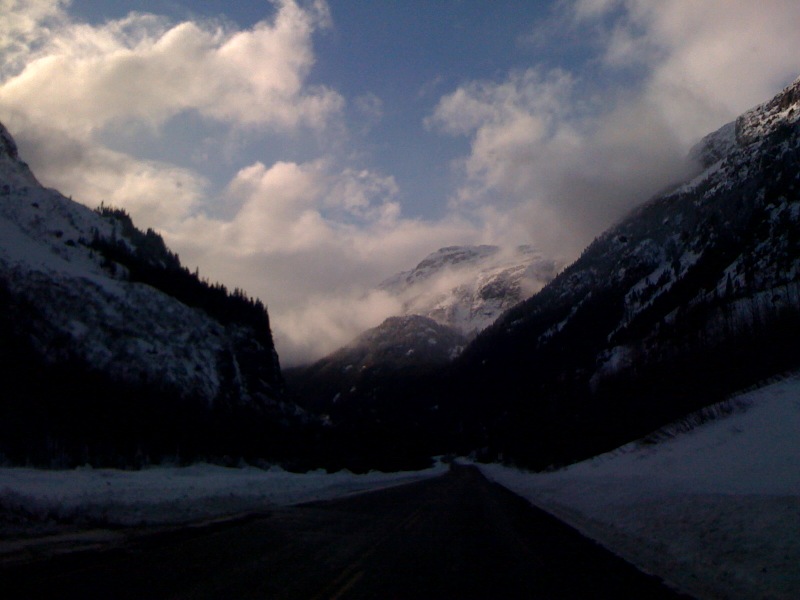 Next, a view of a glacier you'll see on the left side of the road as you enter Stewart: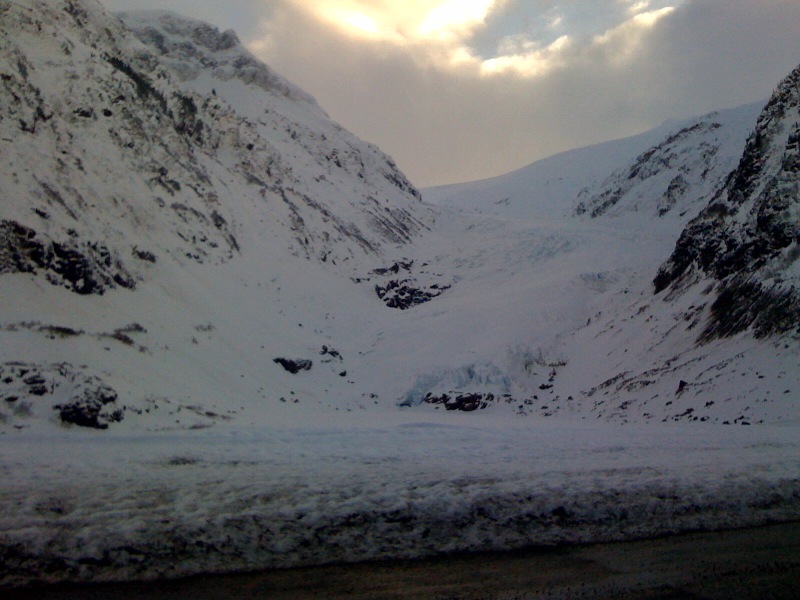 The estuary in Stewart, British Columbia
Of course when I first coasted into Stewart, I didn't know there was an estuary here. The estuary is very pretty, and often features bald eagles, and many other forms of wildlife. Here are a few pictures of the estuary, taken from the estuary boardwalk.
Here's a picture from when I just got onto the estuary boardwalk: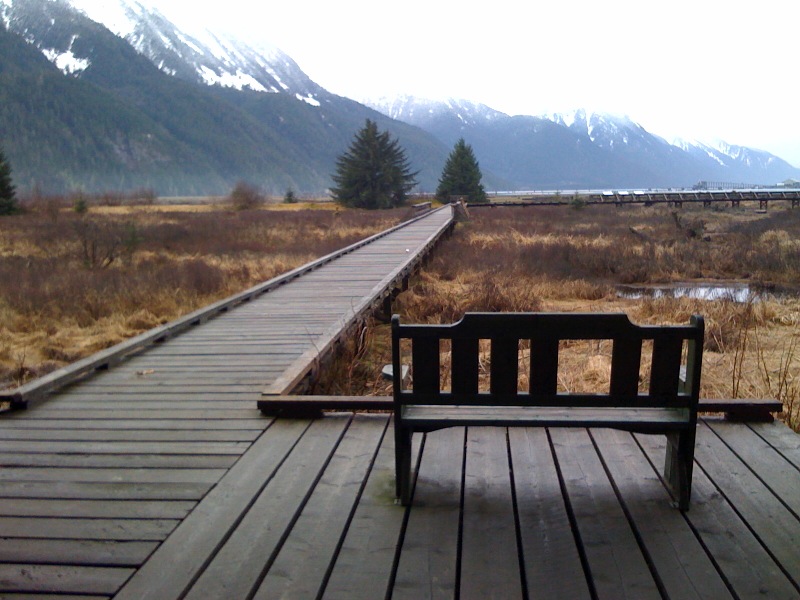 Here's a photo of a small creek in the estuary: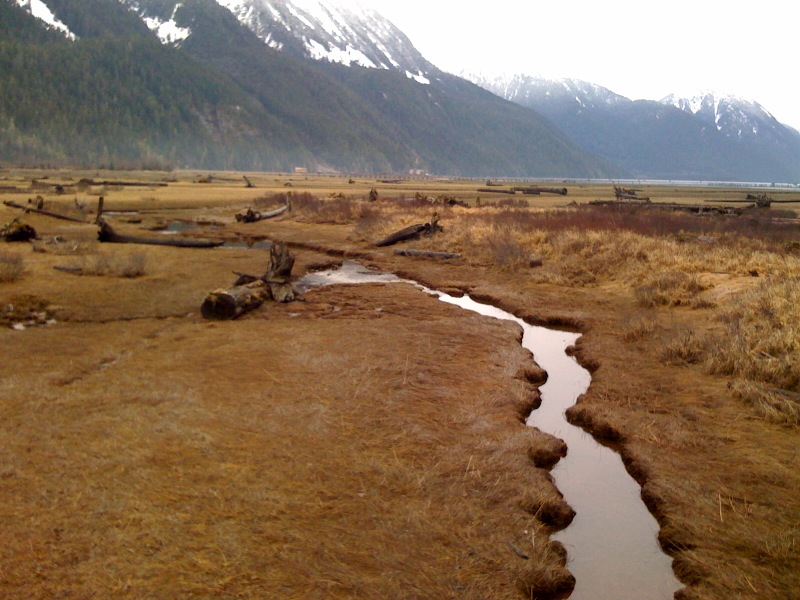 I never did find out why these logs were cut and placed in the estuary, but as you can see they were cleanly cut before coming here: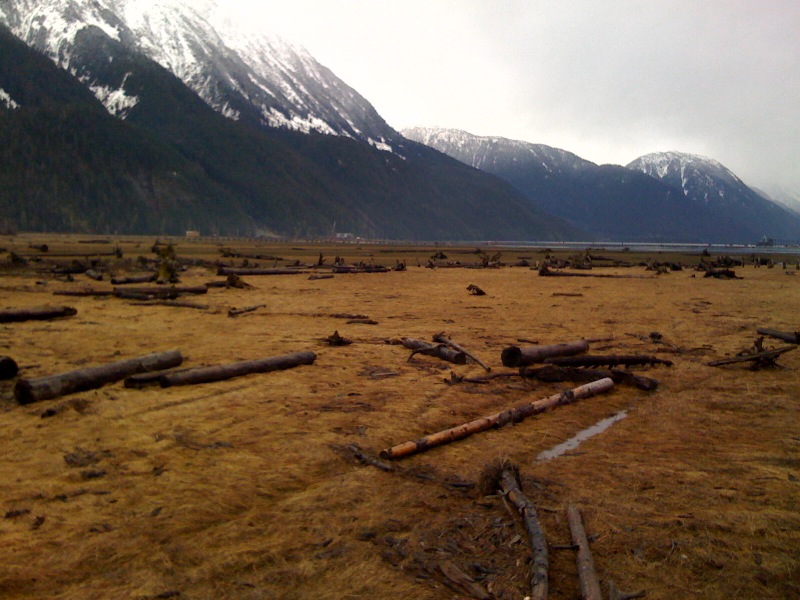 Actually, I don't know if they were placed here, or drifted into this area, but my assumption is that they were placed here.
Stewart hotel
Before I go, here's one more picture from "downtown" Stewart, including part of the King Edward motel, and one of the mountains that surround the town: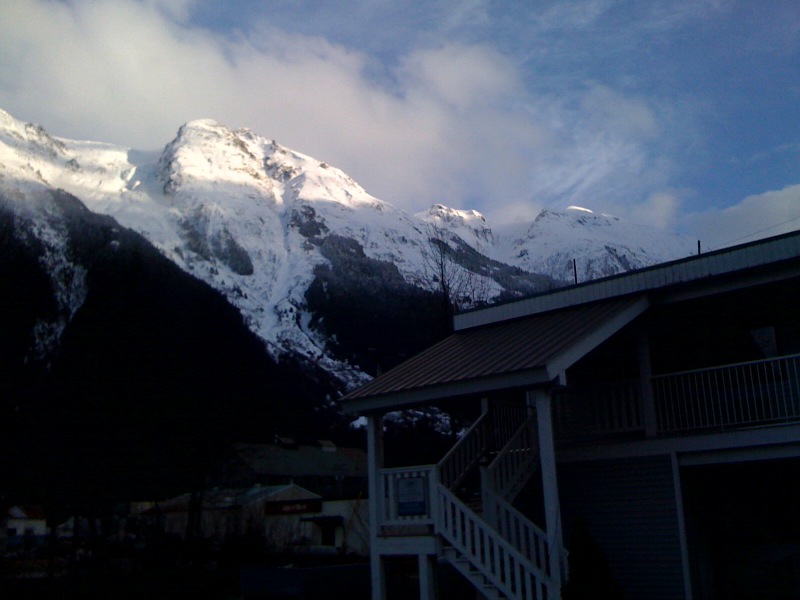 Every time I come to Stewart I think that a photographer could easily spend weeks in this area, and still leave wanting more.
Movies filmed in Stewart, British Columbia
Finally, I've mentioned it before, but the movie Insomnia was partially filmed in this area. If you've seen the movie, the cabin where the bag is found was built in the river near the glacier.
The big news from Stewart this week is that part of the prequel to the movie "The Thing" is being filmed here later this week. Nobody knows exactly what will be filmed, but part of the film crew is already in town, and the rest are expected to arrive on Thursday.