Beautiful green water in Alaska
September 29, 2010
One of the really beautiful things about the Kenai Peninsula in Alaska is the emerald green water that can be found in the local rivers and lakes. The following two photos were taken on my recent trip to Seward, Alaska.
This first photo is a long-distance view of Exit Glacier in Seward, with a beautiful green stream in the foreground.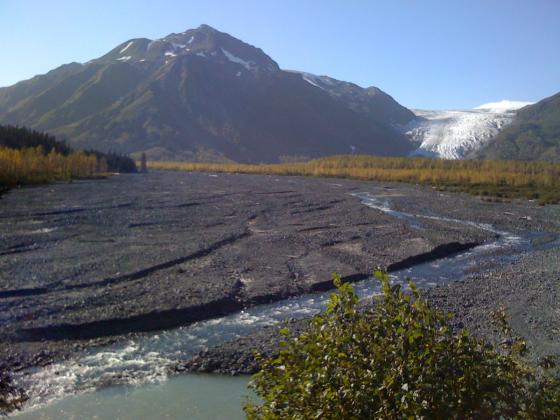 This second photo is from a large, green lake which you'll drive past on your way to and from Seward: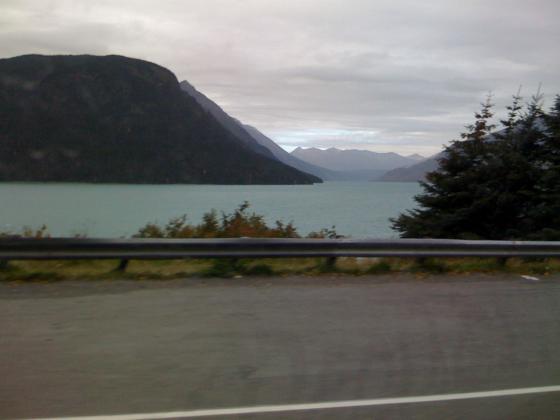 I'm told that the water here is green from the protein in the water. In theory, green water means protein, protein means fish, and fish means bears (and fisherman). Regardless, if green water is your thing, the Kenai Peninsula in Alaska is where you want to be. Seward and Moose Pass have a lot of green water, and the road that stretches from Cooper Landing to Kenai and Soldotna also sports a lot of wonderful green water (fishing) spots.