Seward, Alaska travel information
May 16, 2009
Seward, Alaska Travel Information
Seward, Alaska is a small fishing town about two and a half hours south of Anchorage, Alaska. It's a quaint little town, and I've come close to moving there twice. In fact, I currently live in Palmer, Alaska, and my current plan is to retire in Seward. Here's a map of Seward, Alaska in relation to other Alaska towns; Denali is at the top of the map, and Seward is at the bottom: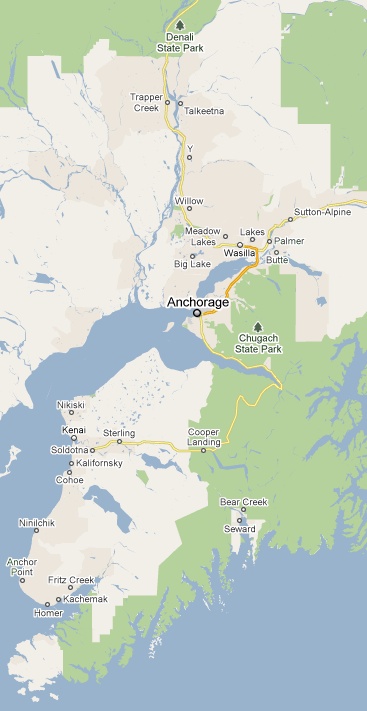 One of the big attractions of going to Seward is being able to take cruises out into Resurrection Bay, where you can see all sorts of Alaska wildlife, mountains, and glaciers. This next map shows Seward in relation to Resurrection Bay and other surrounding attractions, including Lowell Point, Day Harbor, and more: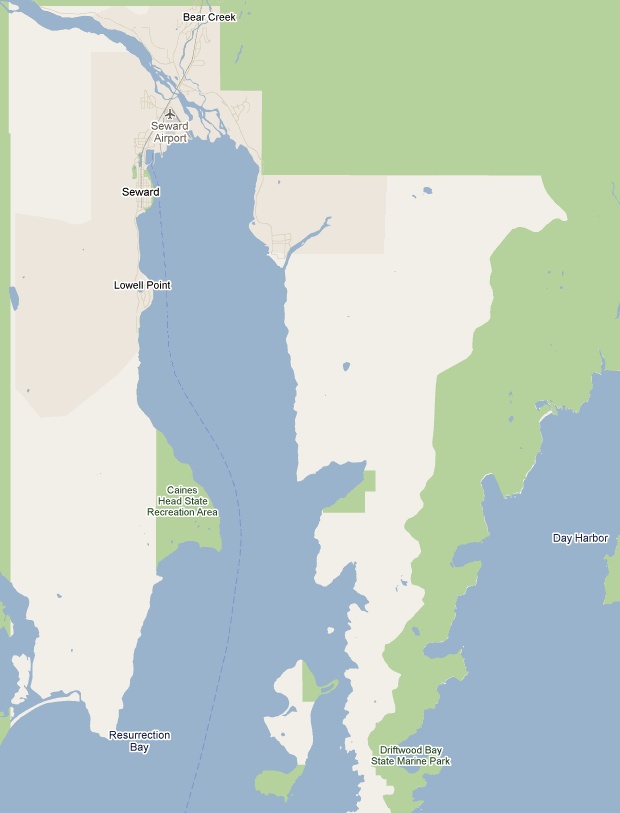 Seward, Alaska has two main areas for visitors. Once you drive into town and pass the train, you'll see the Port Area on the left side of the road. Here you'll find food and lodging, and if you're taking a boat ride into Resurrection Bay and beyond, this is also where you'll board your boat.
Next, the Seward downtown area is further down the main road. (If you stay on the main road as you drive into town you'll drive right into the downtown area.) Here you'll find more great Seward lodging options, restaurants, pubs, and gift shops.
Here's one more map showing the Seward port area in relation to the Seward downtown area: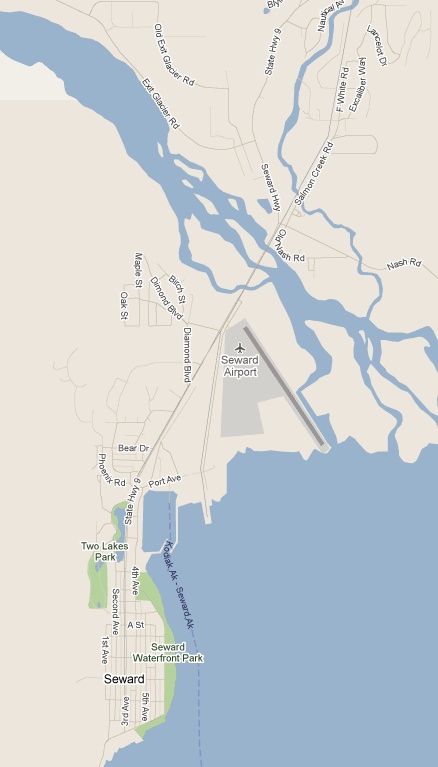 The Seward port/harbor area is in the Port Avenue area, and the downtown area is at the bottom of that map where the name Seward is shown in bold letters. It's a bit of a walk between the two areas, but on a pretty day the walk along the Seward waterfront is breathtaking.
(Those three Seward, Alaska maps are courtesy of Google Maps.)
My following pages have travel information for Seward:
Activities (things to do)
The Exit Glacier area in Seward
Technically there is a third area of Seward, and you'll want to know about it if you plan to visit Exit Glacier, or your lodging is on the outskirts of town.
As you drive into Seward, you may have noticed the Exit Glacier sign pointing to the right. I don't remember the name of this road, but if you're now driving away from Seward, the sign for Exit Glacier will be on the left side of the road. Just pay attention to the road signs, and you can't miss it. It's probably less than a mile down the road from the Safeway grocery store.
There are a couple of lodges on this road, along with the Seavey family dog sled rides, and farther down the road from there you'll come to Exit Glacier, where you can park and hike. Even before you get to Exit Glacier you'll probably pull off the road once or twice, as the views of the trees, mountains, river, and glacier are all spectacular.
I'll keep updating this page with all the useful information I can find about Seward, Alaska, but my Seward, Alaska blog posts will always have the latest information.