Fishing in Cooper River, Alaska
September 26, 2008
Okay, I'm not a fisherman, but if I ever do start fishing, the first place I'd go is Cooper River in Alaska. Every time I drive past Cooper River (on the way to Homer) I'm impressed by the green water, the small town that's been built along the sides of the roads, and most importantly all the fishermen either standing in the river or on the banks of the river. For me, it's pretty amazing -- I've never seen anything like it.
I guess if you come to Alaska to go fishing and you also want a private, secluded spot, Cooper River might not be the place for you. But if you want an entire community that seems built up for nothing else but to support fishing and the fisherman, Cooper River is your place.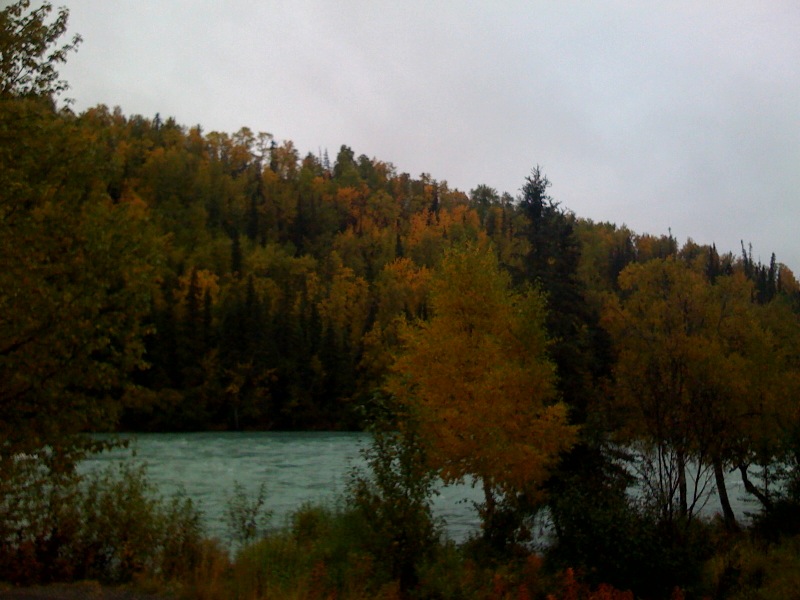 I took that picture with my iPhone just upstream of Cooper River. As green as the river looks in the picture, it still doesn't do justice to the color in real-life.
Finally, if there's one thing I've learned from talking to people here, it's that green water means that there's protein in the water, and if there's protein, there's salmon. (And where there's salmon, there are bears.)