Pictures from Downtown Anchorage, Alaska
September 28, 2008
Anchorage, Alaska pictures: Fog hung around until almost 11 a.m. today, and after that I just walked around downtown Anchorage for a while this morning. There are lots of cool sites if you happen to be a first time tourist, or even a seasoned tourist spending his last day in Anchorage this year.
Hmm, let's start with the fog: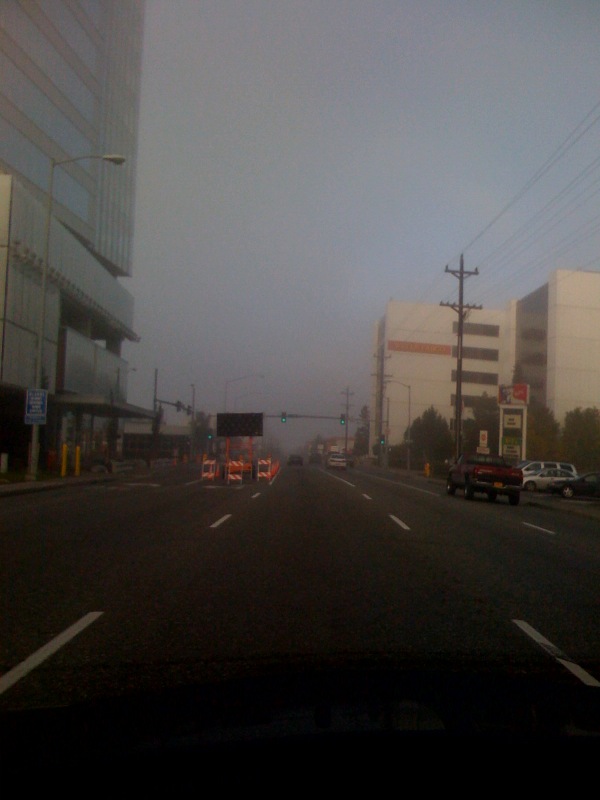 Then there's the bear statue: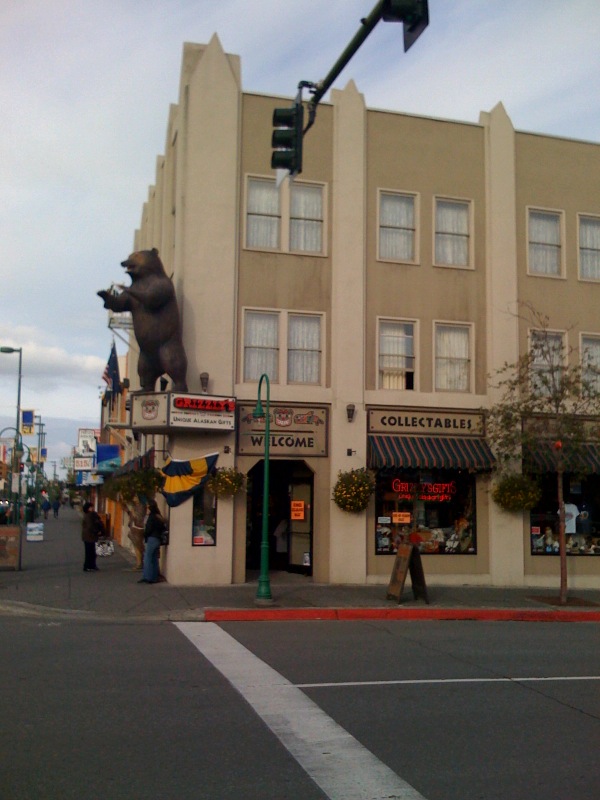 Next, the flowers outside the Anchorage Welcome Center: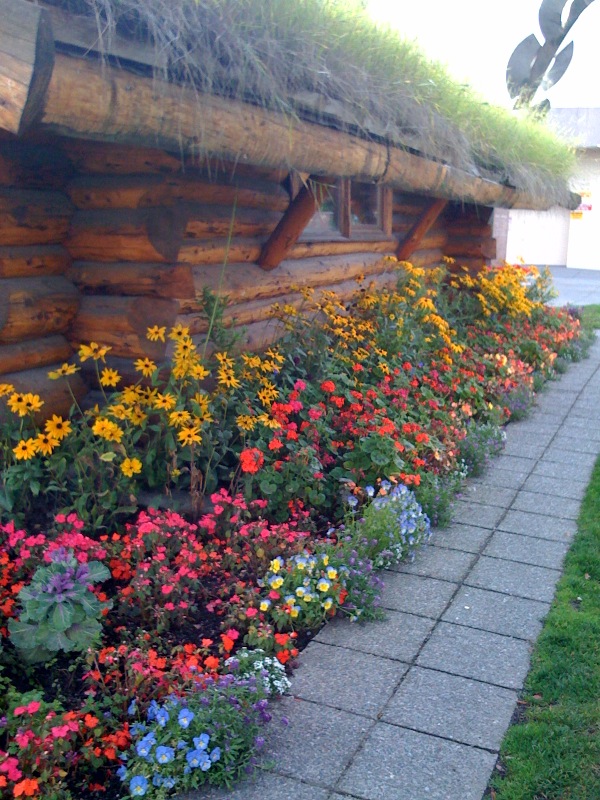 There's this statue outside one of the gift shops: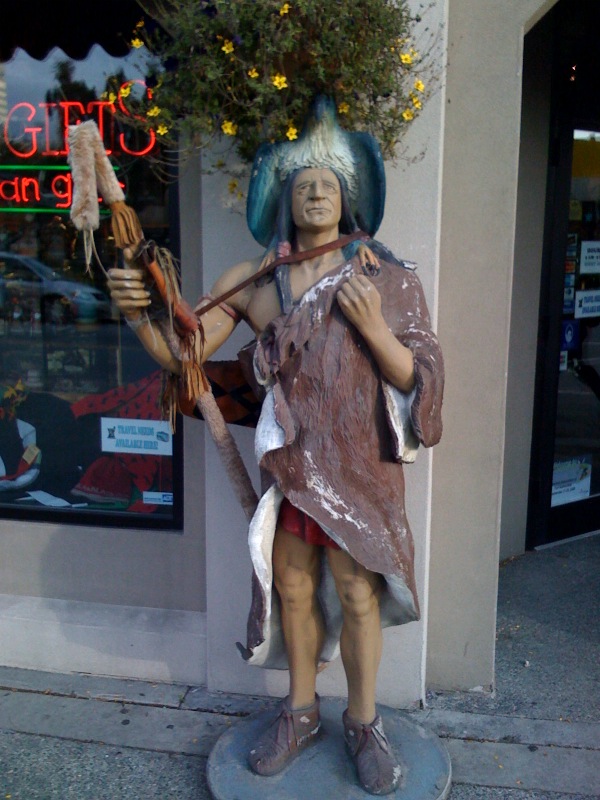 And finally, there's this sign outside the Welcome Center showing the distances to various places in the world: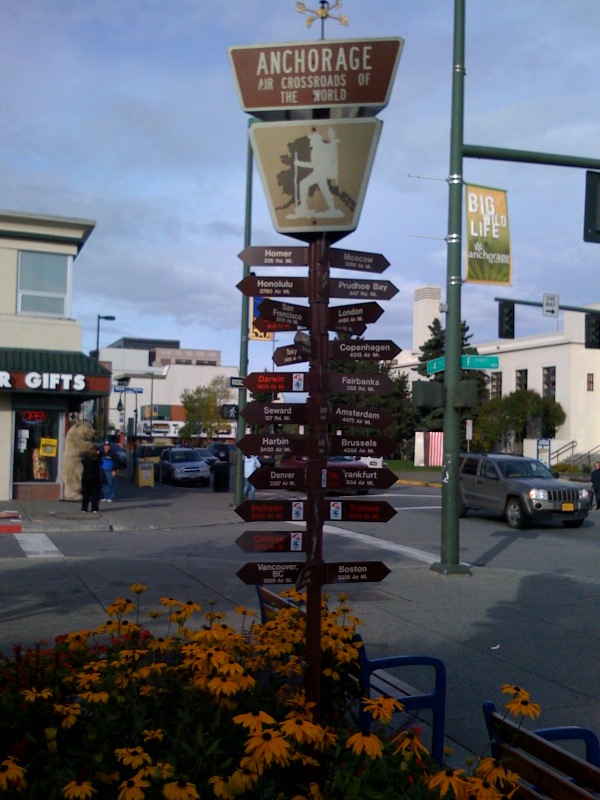 I hope you've enjoyed these Anchorage, Alaska pictures as much as I enjoyed taking them. I also hope you'll consider visiting Anchorage and Alaska on your next vacation.