Jenny Lane Cottage in Homer
September 23, 2008
When I told a nice lady at the Cosmic Kitchen that I was thinking about staying at the Land's End at the end of the Homer Spit, she suggested I stay at the Jenny Lane Cottage instead. And I have to thank her, the view from here is incredible, and I like being able to easily walk this area of town.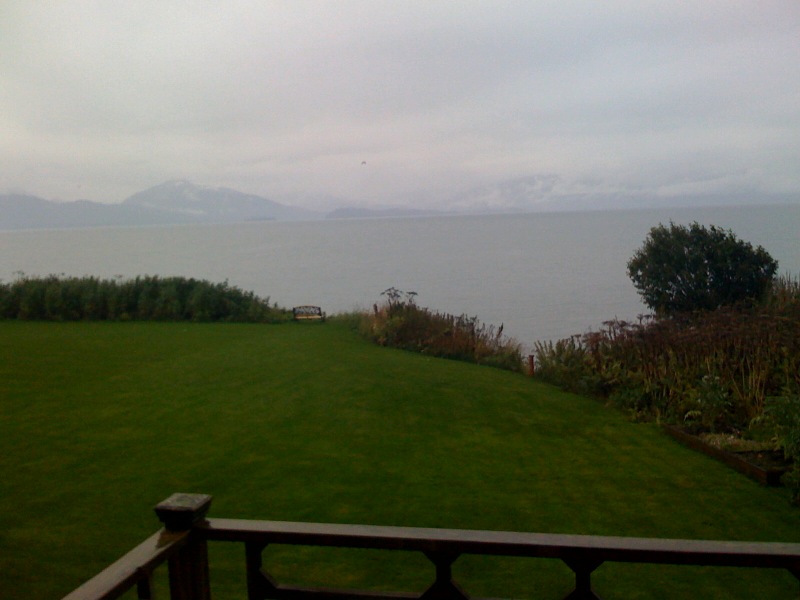 The thing I don't like about the Spit is that I feel isolated away from the rest of the town. That might be good if you're going to be hopping on a boat, but since I'm trying to get the feel for Homer I want to stay here in town. You can easily walk from the Jenny Lane Cottage down to the Two Sisters Bakery and the public beach access in 10-15 minutes.
If there's any drawback to staying at the Jenny Lane Cottage, it's that there is a small group of mobile homes on the other side of the road, but I didn't have any problem with that, and it was a very quiet evening. And the owners of the cottage, Claudia and Frank, create a really warm and welcoming environment. They almost make it a B&B experience, just without the food.
Oops, one last warning: they don't take credit cards, just cash or checks.