Hell, Alaska
October 17, 2015
I not-so-fondly refer to this photo as "Hell," or "Hell, Alaska":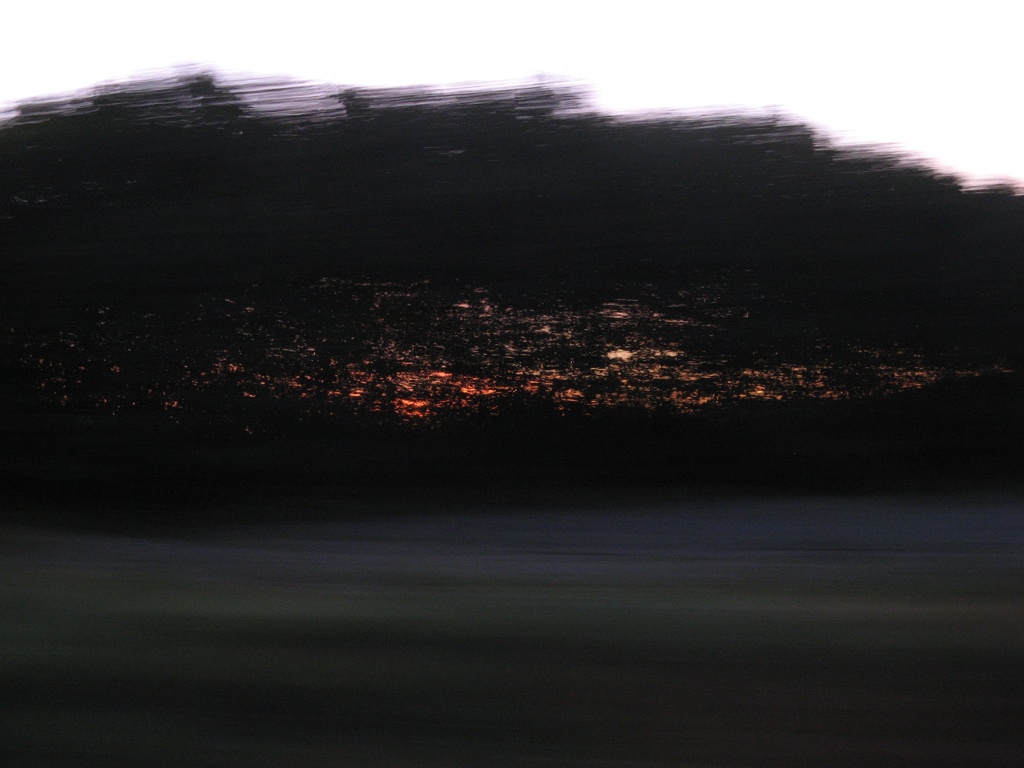 The story goes like this: I was driving down the road to Homer, Alaska, merrily taking photos as I drove. Suddenly I got a deep feeling of all things bad, like an overwhelming feeling of oppressive evil. As the saying goes, the hair on the back of my neck stood up, I got cold chills, and then had a shiver or two. Instinctively my body knew that something was wrong, very wrong.
In a few moments the intense feeling of "evil" was gone, but when I later looked at my camera I found this photo, which was taken in this hellish area on the road to Homer. As you can see from the photo, it is blurry at the top where the tree line is, and blurry at the bottom where the road is, but in the middle it's a very clear snapshot of ... hell ... or at least something that looks like a portal into hell.
The photos just before and after this photo came out just fine, so there was nothing wrong with the camera, meaning that the battery wasn't dying, the shutter/lens stuff wasn't sticking, or anything like that.
I'm reminded of this photo because if I move back to Alaska soon, I'll have to drive down this road again, as the place I want to stay at is in Homer. (This photo also seems appropriate for the Halloween season. Boo.)
For the record, this photo has not been altered in any way. The image "metadata" shows that the photo was taken on September 24, 2007. To see a larger version of the image, right-click it and then choose a "View Image" menu option, or click this link to see the larger image.
Welcome to Hell, Alaska.