My apartment in Palmer, Alaska (mountain views)
February 28, 2011
Someone was really nice the other day, and wrote to ask what sort of views I can see from my apartment in Seward, Alaska. I've written about the great mountain views here before, but never managed to share any photos.
So, to give you a little idea of what the views look like in my Palmer, Alaska apartment, here's the view from the window on the right side of my living room: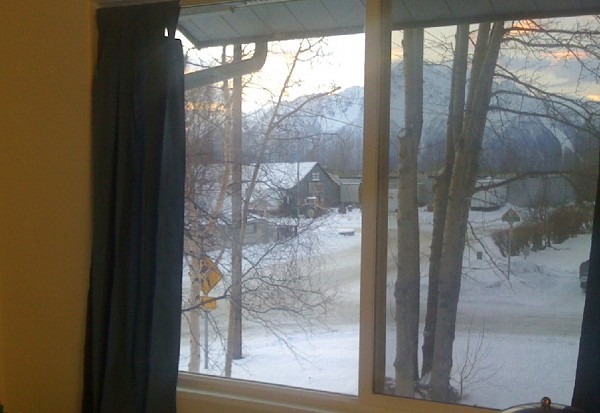 And here's a photo from the left side of the living room: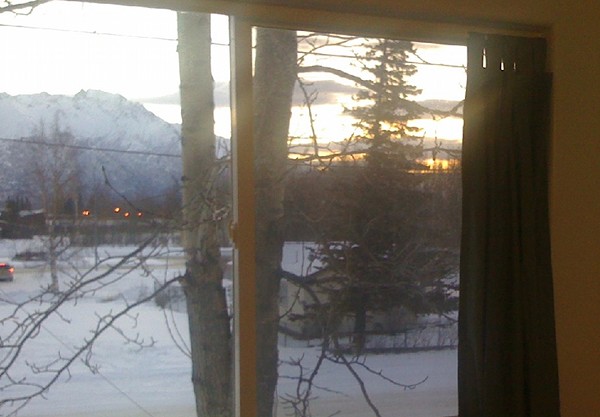 I don't know how to word it properly, but those two windows are actually at ninety degree angles to each other. The first window faces south, and the second photo faces east.
As you can see, these terrific mountain views make my Palmer, Alaska apartment a pretty nice place to live.