Palmer, Alaska office space for rent
February 17, 2011
Palmer, Alaska office space: As I'm getting ready to open a new computer programming business here in Palmer, Alaska (see my Mat-Su Valley Programming website), I ran across this little building for rent in downtown Palmer two days ago. I haven't seen the inside of the building yet, and I don't know how much they want to rent it for, but the location is terrific, right in the downtown area.
This little building is almost directly across the main street from the Palmer hotel (sorry, I can't remember the name of it), and, well, since Palmer is so small, it's close to everything. Even the post office and grocery store are just a few blocks away.
Here's a photo of this great little Palmer office space: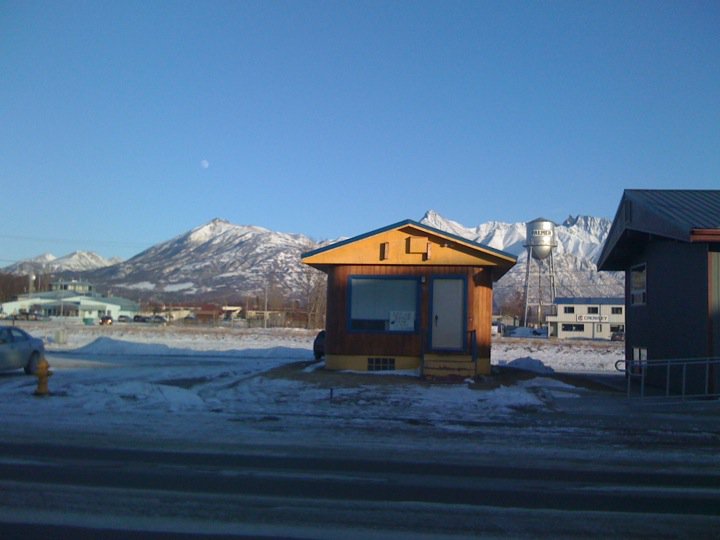 What I'd really love to be able to do with this spot is make it my office by day, and use it as a yoga studio by night. That's one of the few bad things about Palmer right now, there aren't any yoga facilities here, unless someone is teaching yoga at one of the fitness clubs in the area.