Pictures from Independence Mine and Hatcher Pass, Alaska
June 16, 2010
I've mentioned before that Wasilla isn't the prettiest town in Alaska by a long stretch, but one thing it does have going for it is a hidden gem known as Hatcher Pass, and its neighbor, Independence Mine.
Independence Mine is at the end of the paved portion of Hatcher Pass, and it's a wonderful place to spend an afternoon. I went up there Saturday, and even on a "busy" day there were still only 30 or 40 people in the Independence Mine area, and probably less than 100 or 150 in the entire Hatcher Pass area. While many other Alaskan tourist traps are very busy this time of year, if you really want to get up in the local mountains, Hatcher Pass and Independence Mine are a great getaway.
So much for the introduction, on to the pictures!
Pictures from Hatcher Pass and Independence Mine
(Note - You can click through any of these pictures to see larger images.)
Here are two buildings from the early part of the paved path: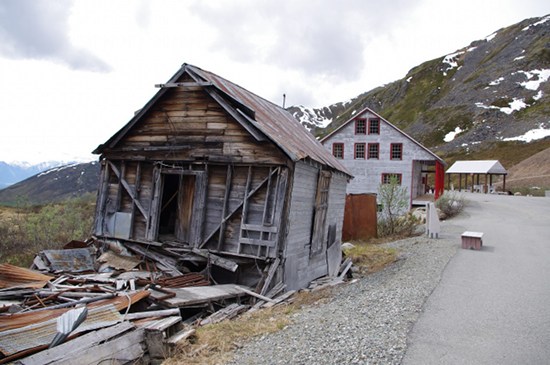 More buildings, farther up the mountain: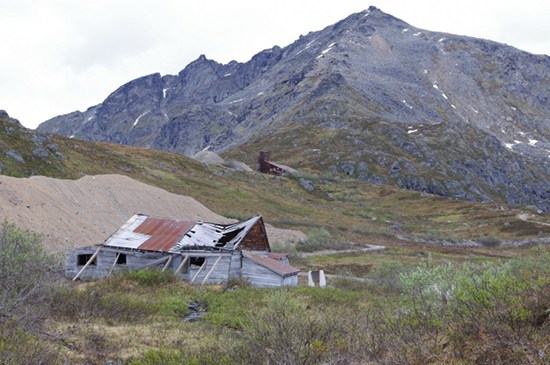 A few more buildings, with the mountains as a backdrop: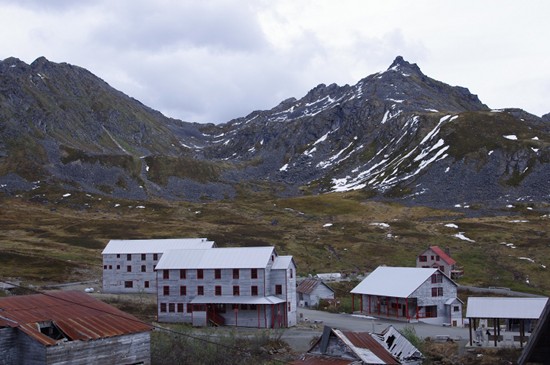 Part of the Independence Mine rail system, where the mine carts would travel: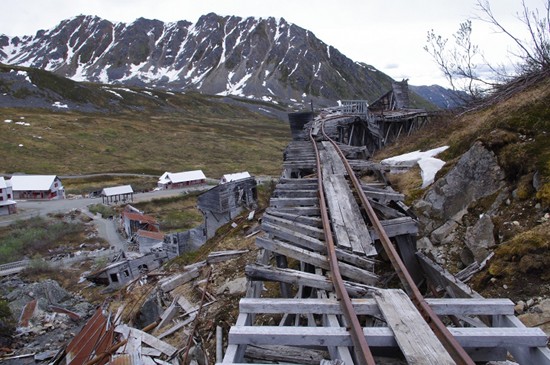 A view looking back at the Wasilla and Mat-Su valley: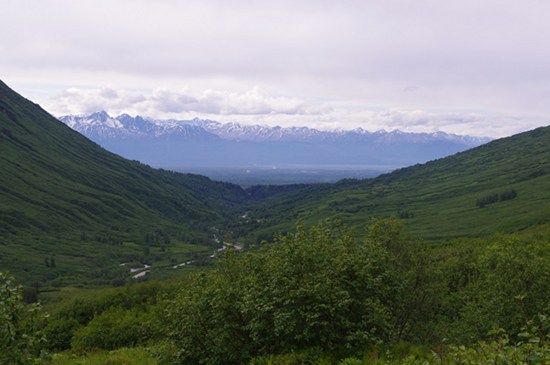 Finally, here's a picture that I thought was pretty funny: