The wind she just keeps blowing
October 3, 2010
For over a week now the wind here in Wasilla, Alaska has been blowing like crazy. Some guys at the local car mechanic shop told me it has gotten up to 100 mph before in the winter, which freaks me out a little. I knew Wasilla was in a valley, but it's not something you really think about during the summer, unless of course you're on the mountains of Hatcher Pass and looking back at Wasilla. But apparently in the winter, being in a valley in Alaska is a big deal.
It looks like we'll keep the wind tunnel going for just a little while longer: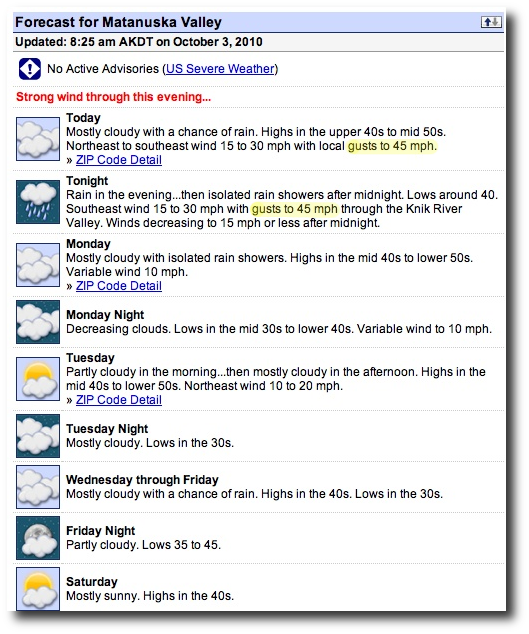 I don't mind temperatures in the 30s and 40s, but throw in huge wind gusts, and that's just a wee bit too cool.