Alaska sunlight - 24 hours of visible sunlight
June 19, 2010
Alaska sunlight update: June, 18, 2010.
As we approach the summer solstice of June 21, 2010, I somehow managed to miss the update where we are now officially getting "24 hours of visible sunlight" in Wasilla, Alaska: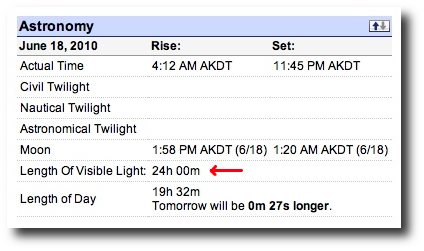 Sorry to miss that, I was hoping to note the exact day with a little celebration. But with a lot of cloudy weather recently, there hasn't been any reason to look at the weather report. I'll guess we had at least a week straight of clouds and light rain, maybe two weeks.
More Alaska sunlight
How light is it in Alaska this time of year? Last night I started to make dinner at a time that felt "normal", and when I looked at the clock, it was 9:30 pm.
I'll leave you with one more photo of how much Alaska sunlight we received yesterday. Here's a photo looking out my back window at 11:15 pm: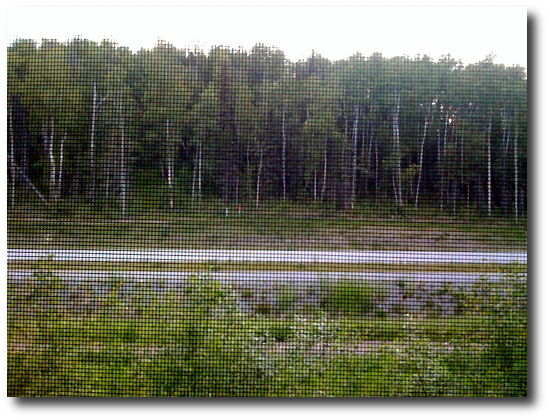 This photo of our great Alaska sunlight was taken with my iPhone, and I mention that because iPhone photos are normally a little darker than the actual conditions. So come on up, and take a late-night stroll. Alaska is, after all, the land of the midnight sun. :)