Moving to Palmer, Alaska
January 24, 2011
Sorry I haven't written much here lately, I've been busy, busy, busy. The most important news for this website is that I'm moving. I signed a lease on an apartment in Palmer, Alaska, and I'll be finishing the move-in process this week.
Somewhere around here I have a photo of the awesome view from the new apartment in Palmer ... wait ... here it is: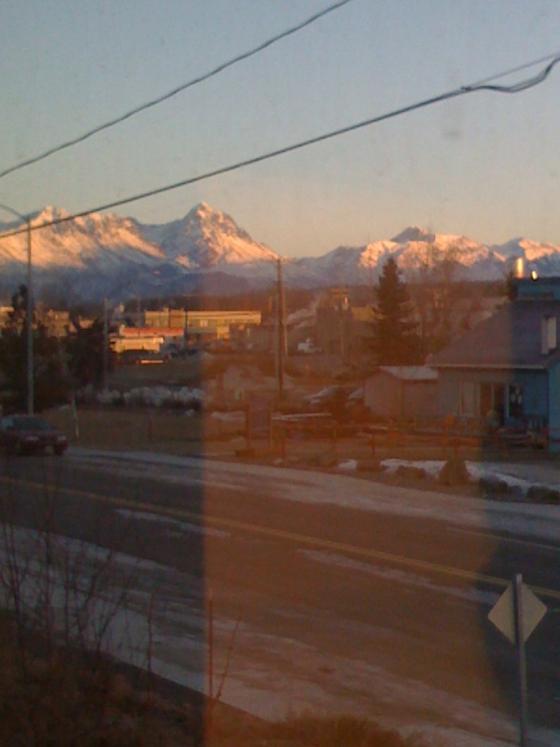 This view of downtown Palmer is from the bedroom window. The living room has two other windows with other great views of the mountain ranges in Palmer.
As for myself, I've been busy packing and cleaning the apartment in Wasilla. I think I've taken three car-loads of stuff to Palmer so far, and I probably have three more to go. If you know my history, the amazing thing about that is that I just moved up here last spring, and everything I owned fit in the car at that time (one car load of stuff). Admittedly I haven't packed the car very heavily, but it is amazing how much stuff I've been able to accumulate in one year's time.
As a final note, if you happen to be looking for an apartment rental in Palmer or Wasilla, Alaska (or any other city in Alaska), check out craigslist. It's really amazing how craigslist has taken this "classifieds" business away from many local newspapers.
And now, back to the packing and cleaning ...