Three moose, more snow
November 14, 2010
When I went outside to take the garbage out two days ago, I happened to walk into a scene of three moose sneaking through my neighbor's back yard: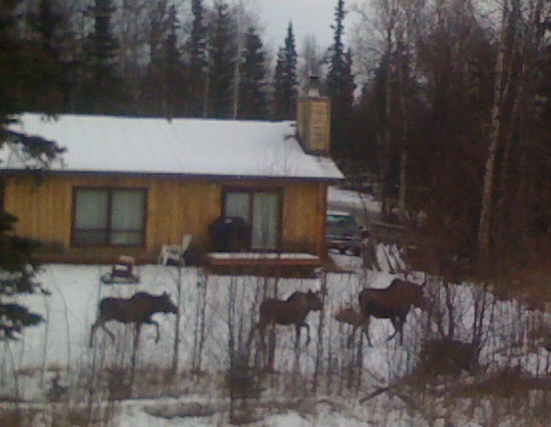 It was funny to watch these huge creatures trying to quietly sneak through the yard. They would move quickly, then stop, then move again, then stop. When they got to the next neighbor's yard a small dog thought about challenging them, and then ran away barking. Not liking that attention, the moose then moved quickly through that yard, and disappeared from my view.
Another dusting of snow in Wasilla, Alaska
In other news, we received another dusting of snow last night, maybe another half-inch to an inch: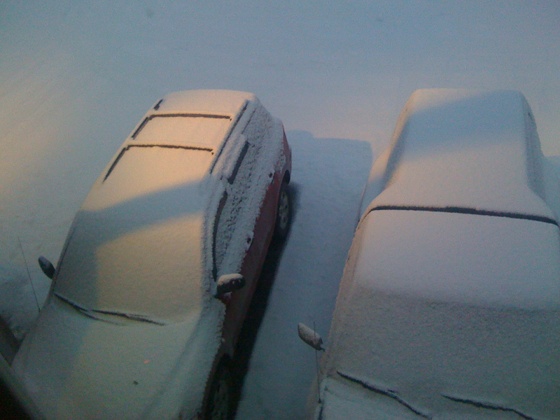 I have to confess to looking at the snow on my car again this morning and thinking longingly about the home with the garage I didn't rent two months ago. A garage sure would be nice ... maybe I'll build a little one-car garage in the parking lot!