Canada to shut off nightly access to Hyder, Alaska
February 28, 2015
The Alaska Dispatch News reports that Canada will be cutting off access to Hyder, Alaska from midnight until 8am. Personally I don't care about the "midnight" part, at least during the winter months, but the 8am part would be hard to swallow.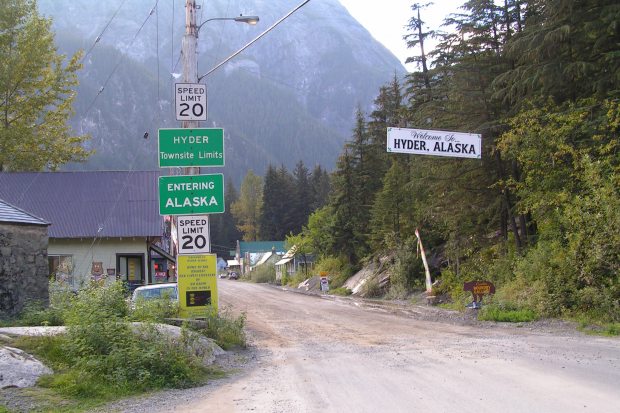 Some things to understand about this story:
Hyder has a population of about 80 people. The story says it's 87.
The only way to get to Hyder, at least by car, is through Canada.
Stewart, BC, doesn't have any bear viewing areas that I know of, but Hyder does.
Oh, and in the summer months the Sun is up 20+ hours per day, so it can be hard to distinguish midnight from 10pm from 8pm, etc.
I've spent a little bit of time in both Stewart and Hyder, and it's a beautiful, extremely rural area. Here's a link to things I've written about Hyder, Alaska before, and here's a link to me following some bears in Hyder.