Cheap beer, lousy food (Seward, Alaska)
February 1, 2013
Lately I've been debating about what to do to celebrate a "big" birthday this spring. While my friends and family have some pretty good ideas, such as going to Vegas, I keep thinking about going back to Alaska. Despite what the sign in this photo says, you can find some excellent food in Seward, Alaska: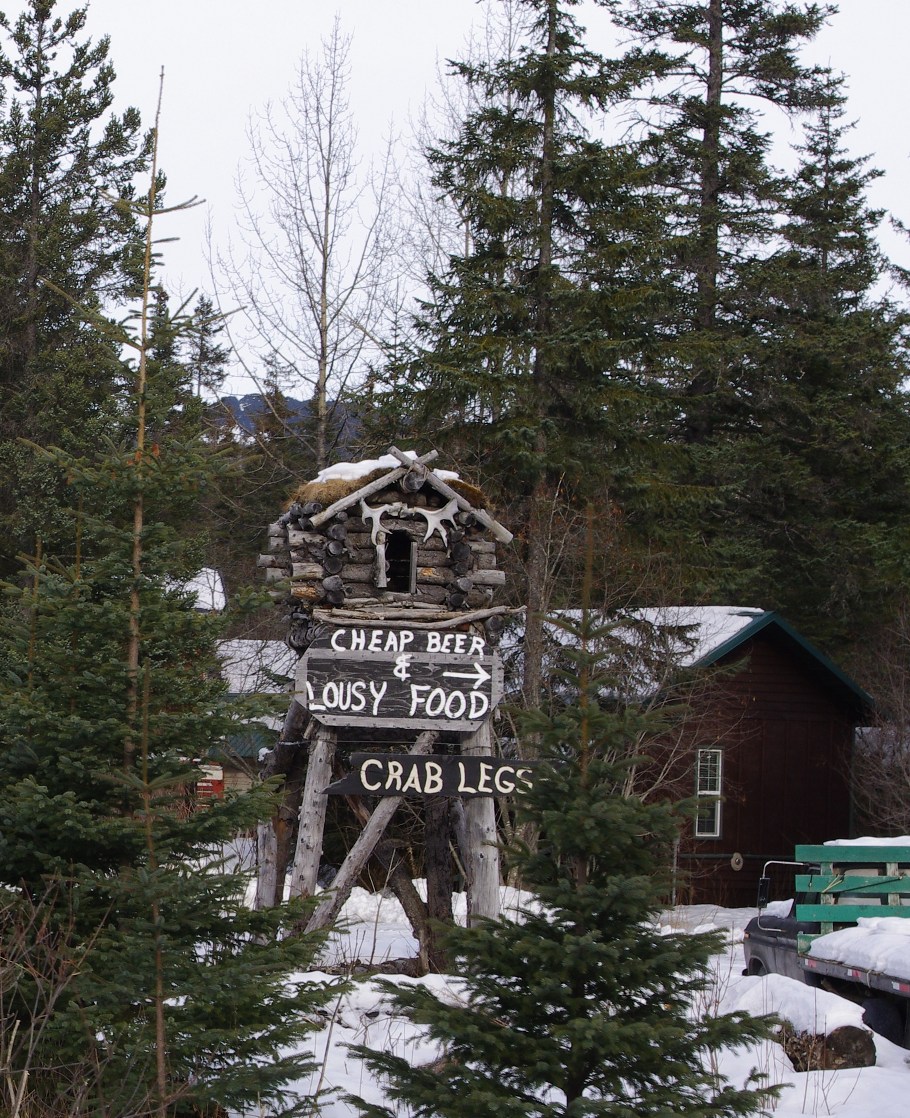 I don't remember the exact name of one restaurant, but I always refer to it as "The Train Wreck", and they're food is outstanding. At an old lounge, the "Bowl of 'But" is consistently the best seafood I've ever had. And there's a Greek/Italian place that has some excellent gyros.
Okay, now I'm hungry...