2011 Iditarod photos - Sled dogs and trucks
March 7, 2011
2011 Iditarod photos: I spent a lot of time watching the Iditarod sled dog handlers today, and after seeing a lot of sled dogs coming out of their trucks, I was curious what the inside of the trucks looked like. So, after some serious wandering around I found these photos.
First, here's one sled dog in the process of getting back into its truck: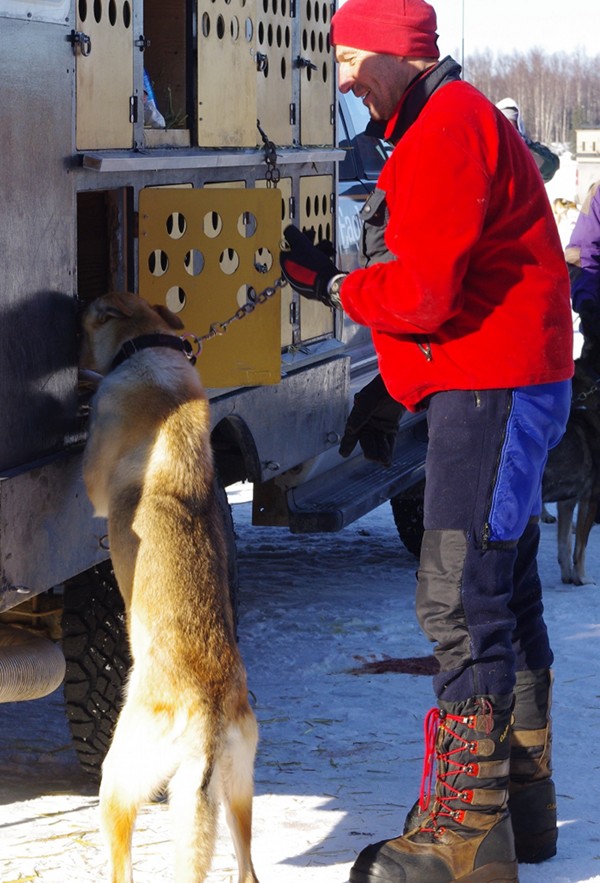 Next, I spent a lot of time watching these Iditarod sled dogs inside their truck. Their quarters seem a little cramped to me, but again, the dogs always seem happy: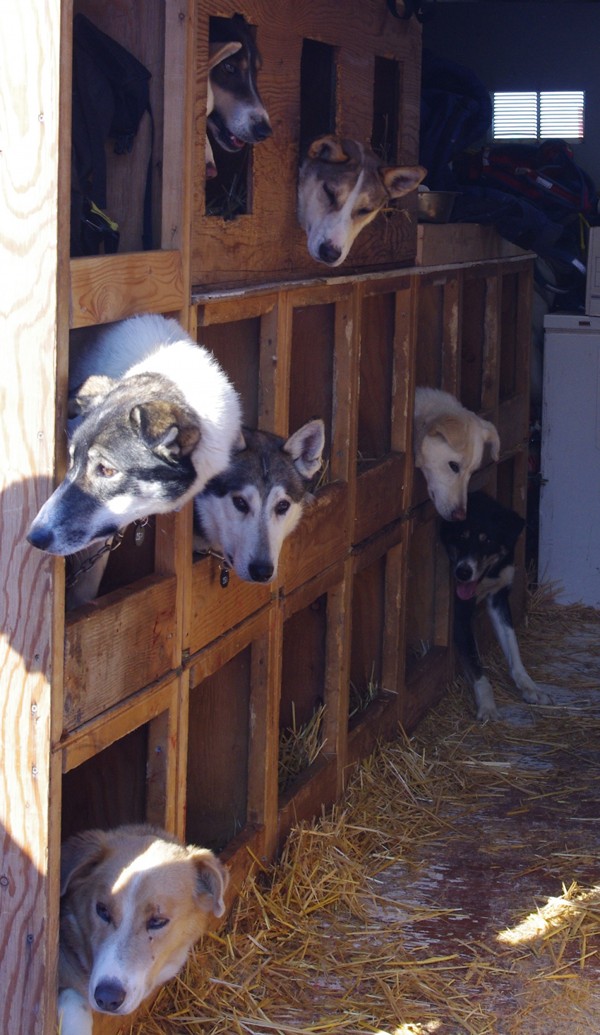 Next up, one of the handlers had her arms full with this sled dog: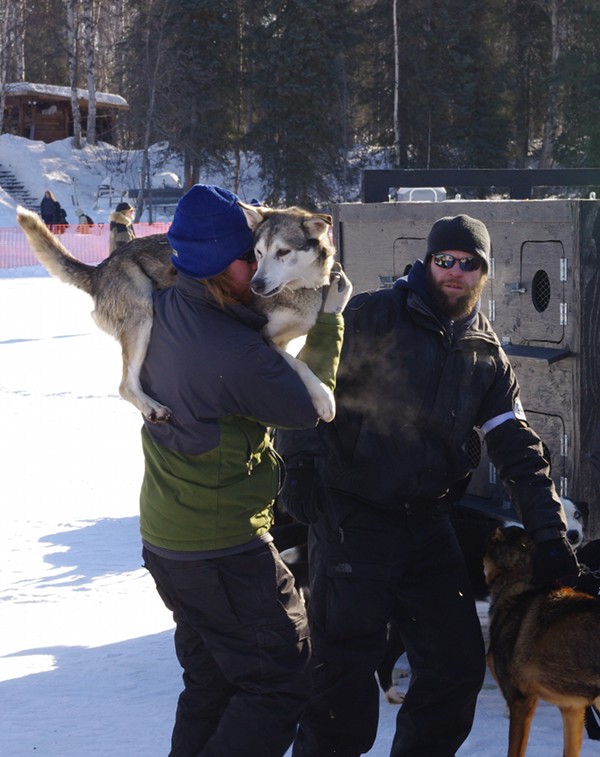 And last but not least, this was one of the first trucks I ran into at the Iditarod restart today: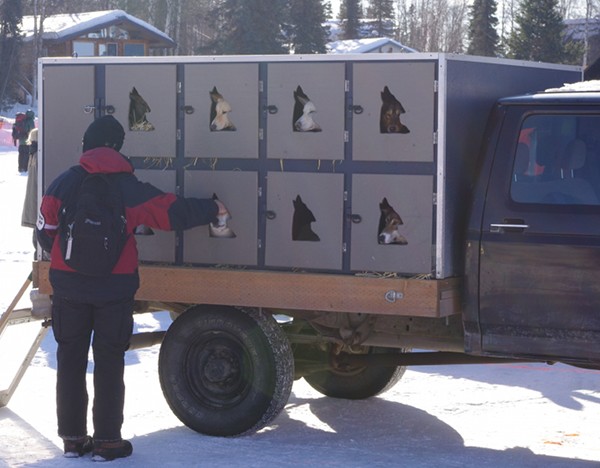 I think this was just before noon, when many of the sled dog handlers started feeding the dogs one last meal before the big race began at 2pm.