2011 Iditarod race photos
March 7, 2011
2011 Iditarod photos: I just got back from my first-ever Iditarod start, the 2011 Iditarod restart in Willow, Alaska, and despite having a little cold myself, it was a blast. The weather was terrific, and I'm very glad I went.
I'll try to start trickling some of my favorite photos out here, and hopefully some videos as well. I happened to be at the Iditarod starting line right when Lance Mackey was taking off, and I hope some of that video works out well.
Here are two of my earlier favorite Iditarod photos, both from Team #4. First, the whole dog sled team and musher: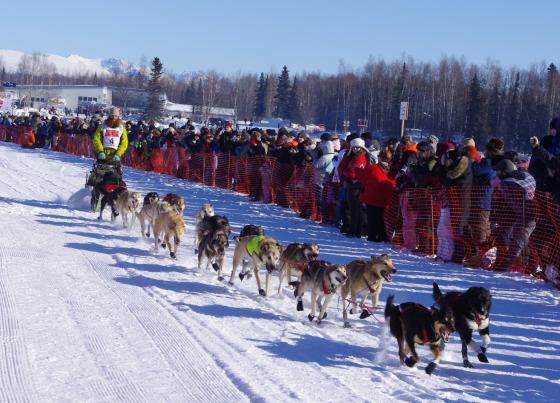 Next, a close-up view of the sled dogs: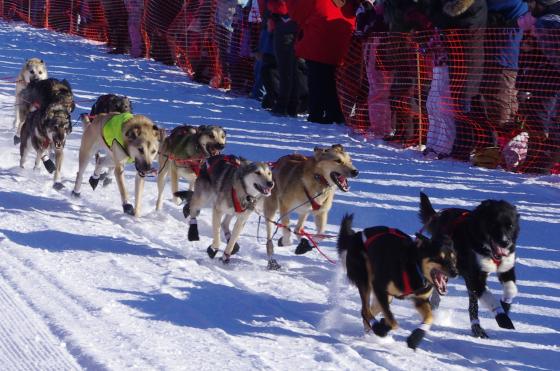 As you can tell, Iditarod sled dogs sure do love to run. Every time I see sled dogs either running, or getting ready to run, I think to myself I need to find something I love to do as much as these dogs love to run.
I'll have more 2011 Iditarod photos and videos out here just as soon as I can get them processed ... stay tuned.