Alaska sled dog photos
October 7, 2010
A friend (who I'm told likes sled dogs) celebrated his birthday yesterday, so in honor of his birthday, here's a series of Alaska sled dog photos, taken when I went on a sled dog ride with the Seavey family in Seward, Alaska. As you can see from that link, these are all real Iditarod sled dogs.
This first photo was taken right as we were getting ready to start the ride: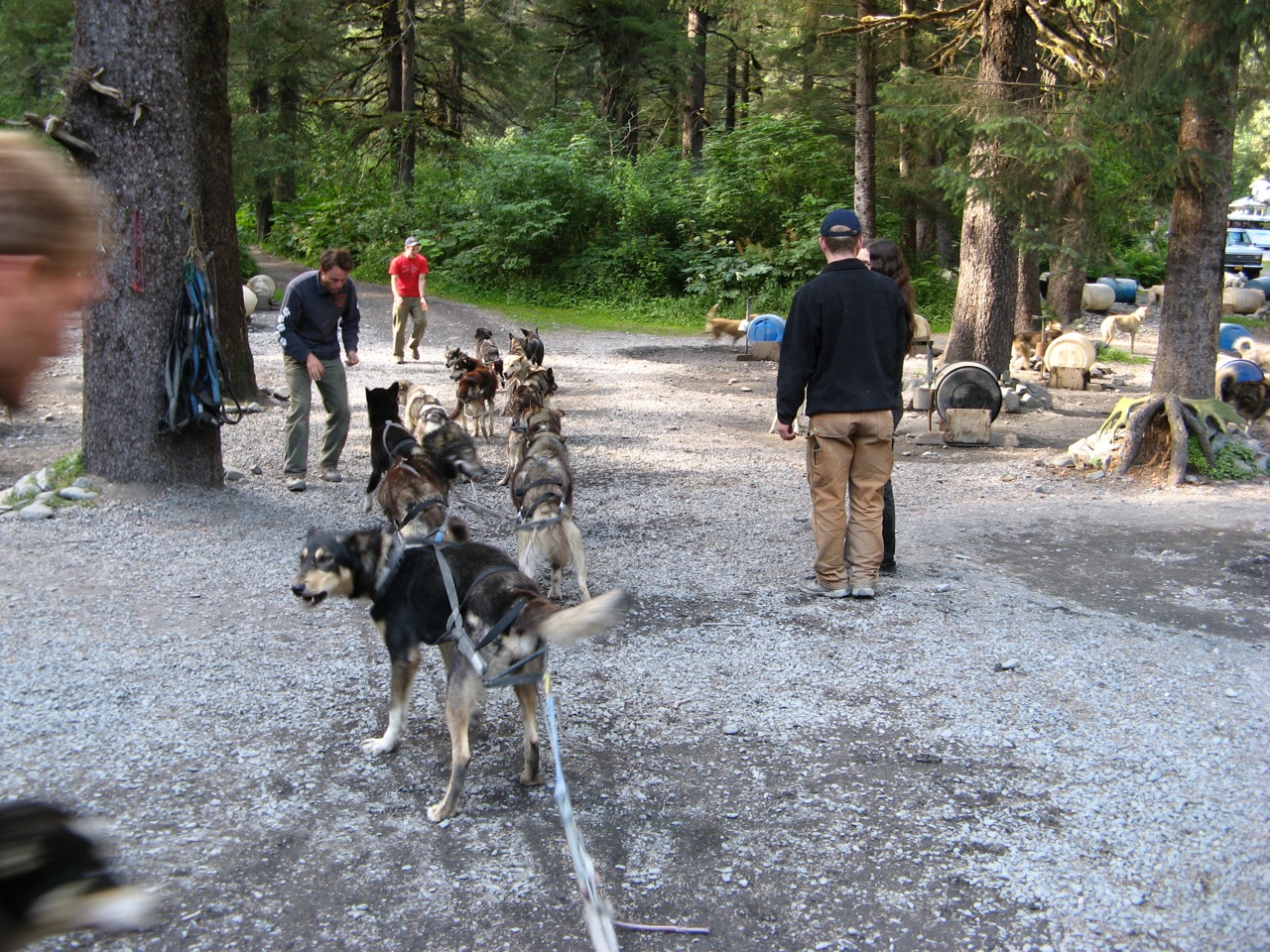 The dogs can get too warm in the summer months, so after running for a while we took a break in the forest, near a river.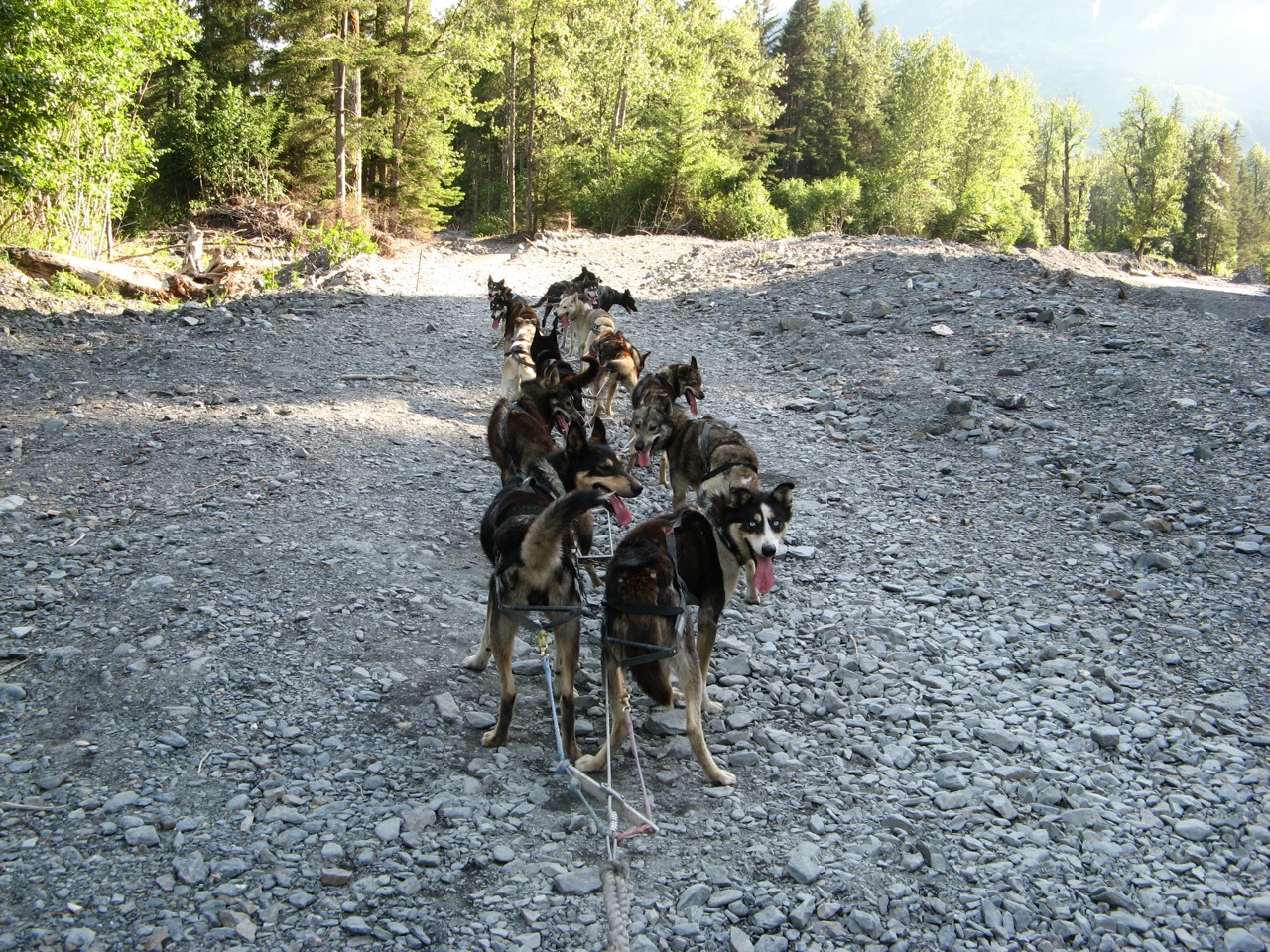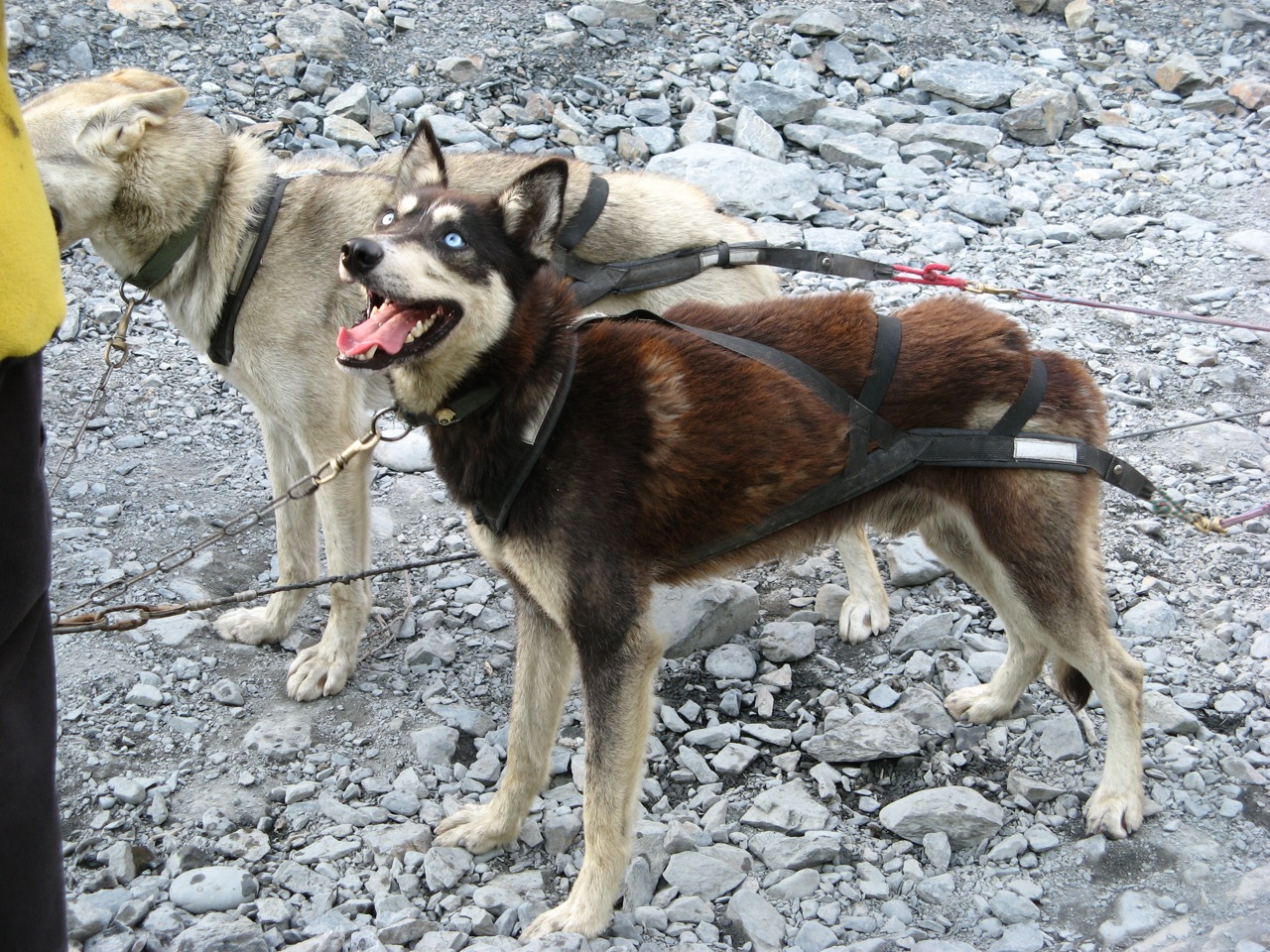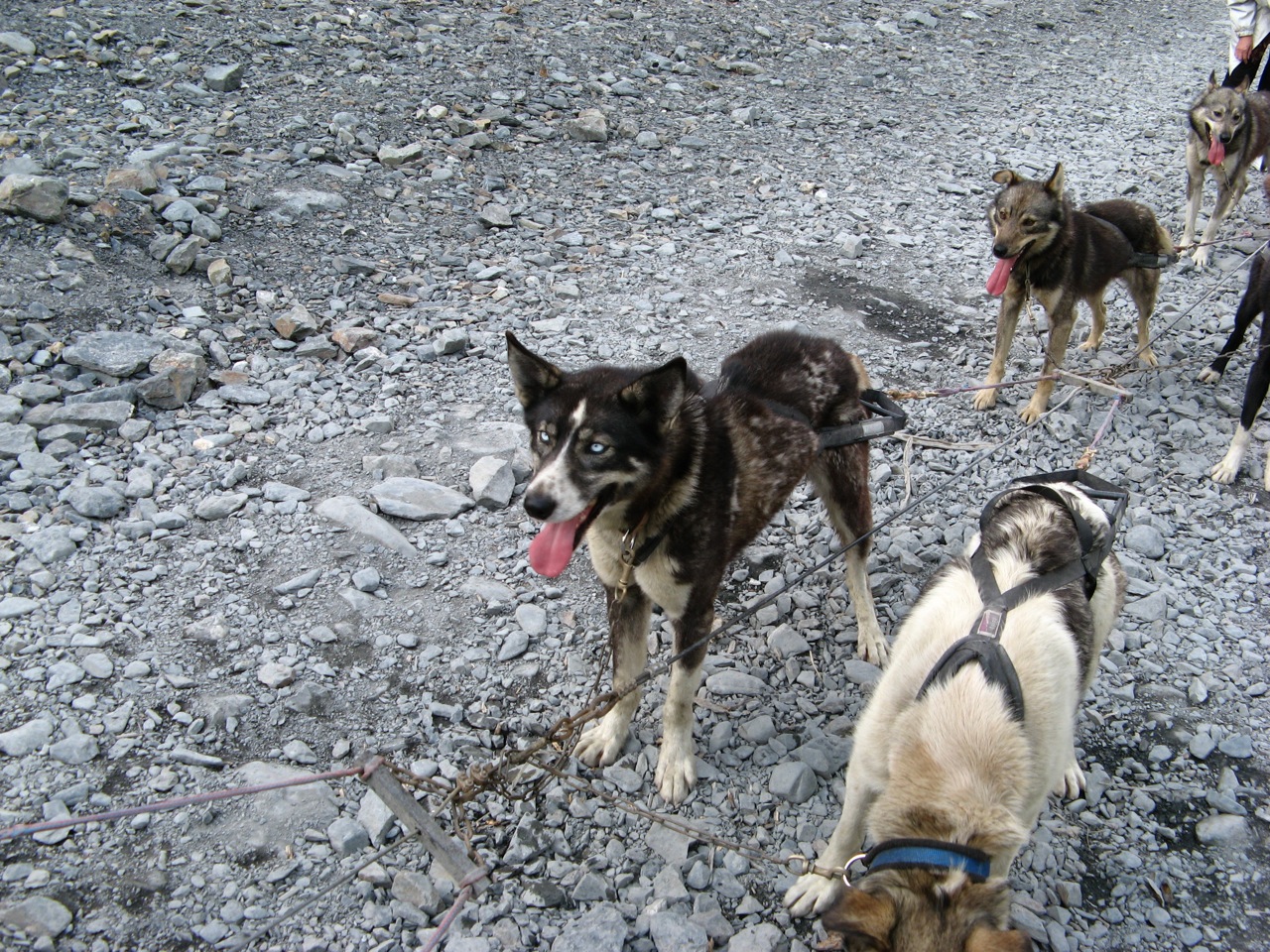 After a short break of 10-15 minutes we were back on the road again. I can't tell you what a thrill it is being pulled by a sled dog team: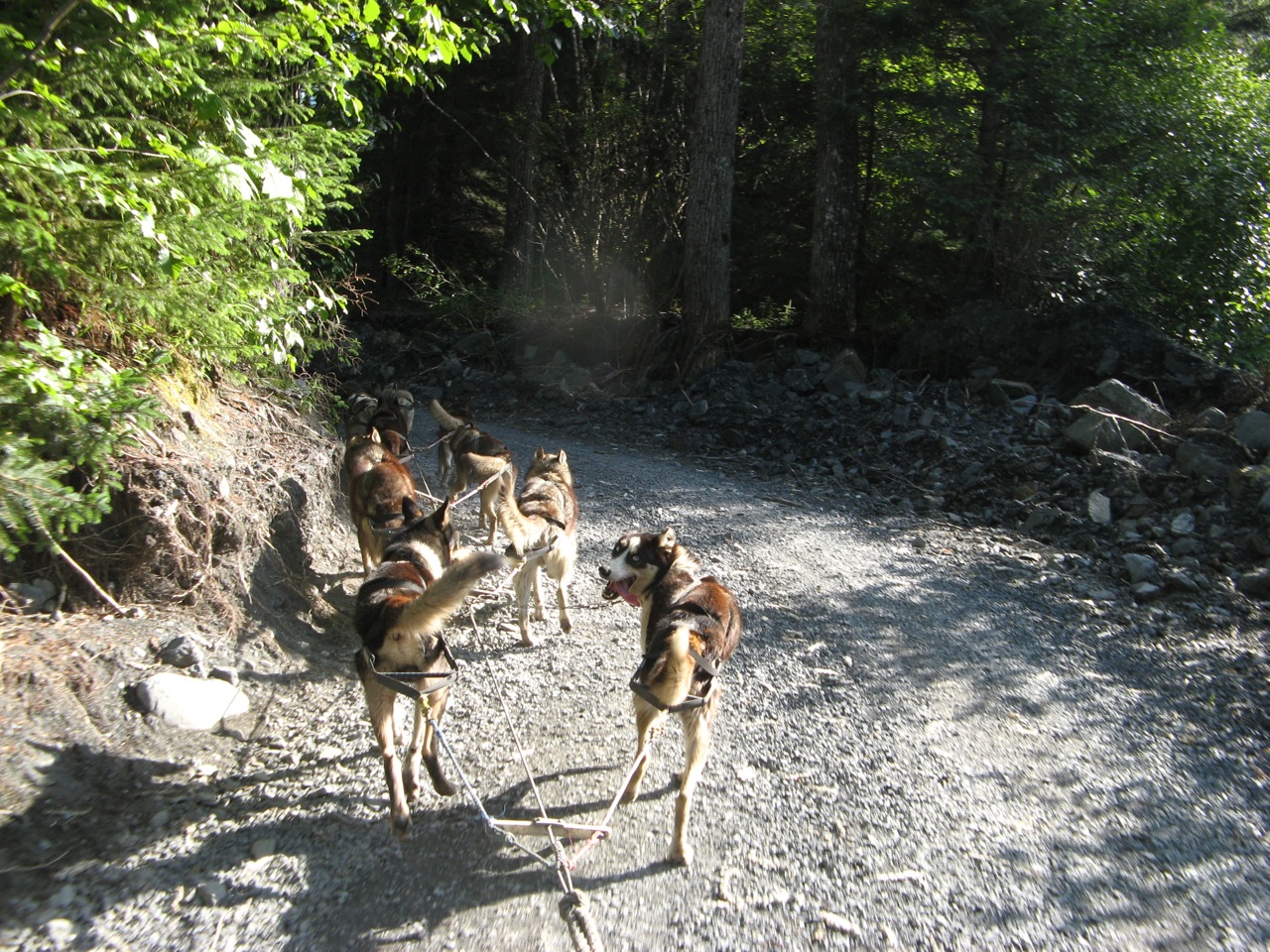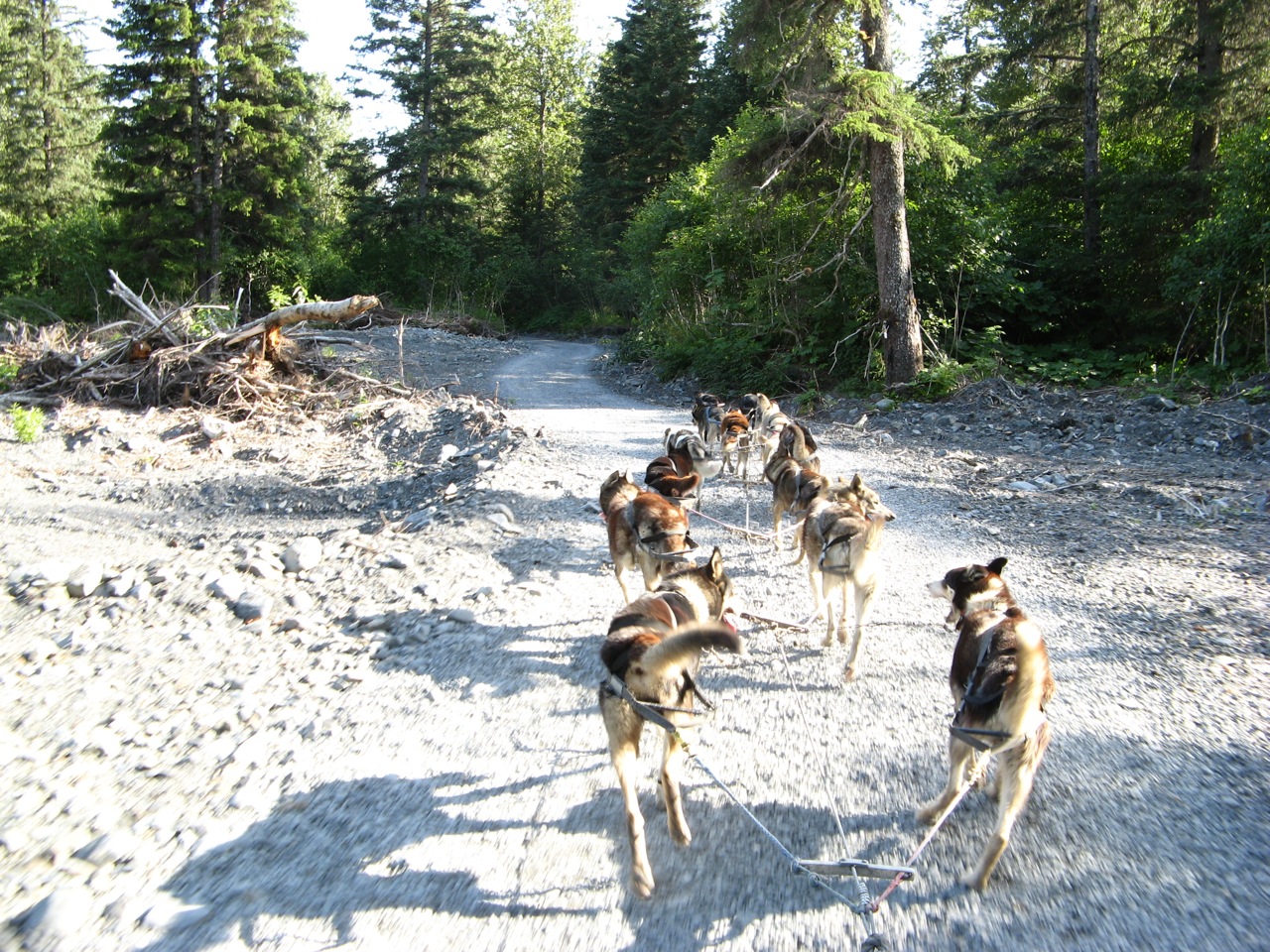 After we got back to the Seavey family kennels we took a tour, which included meeting these sled dog puppies: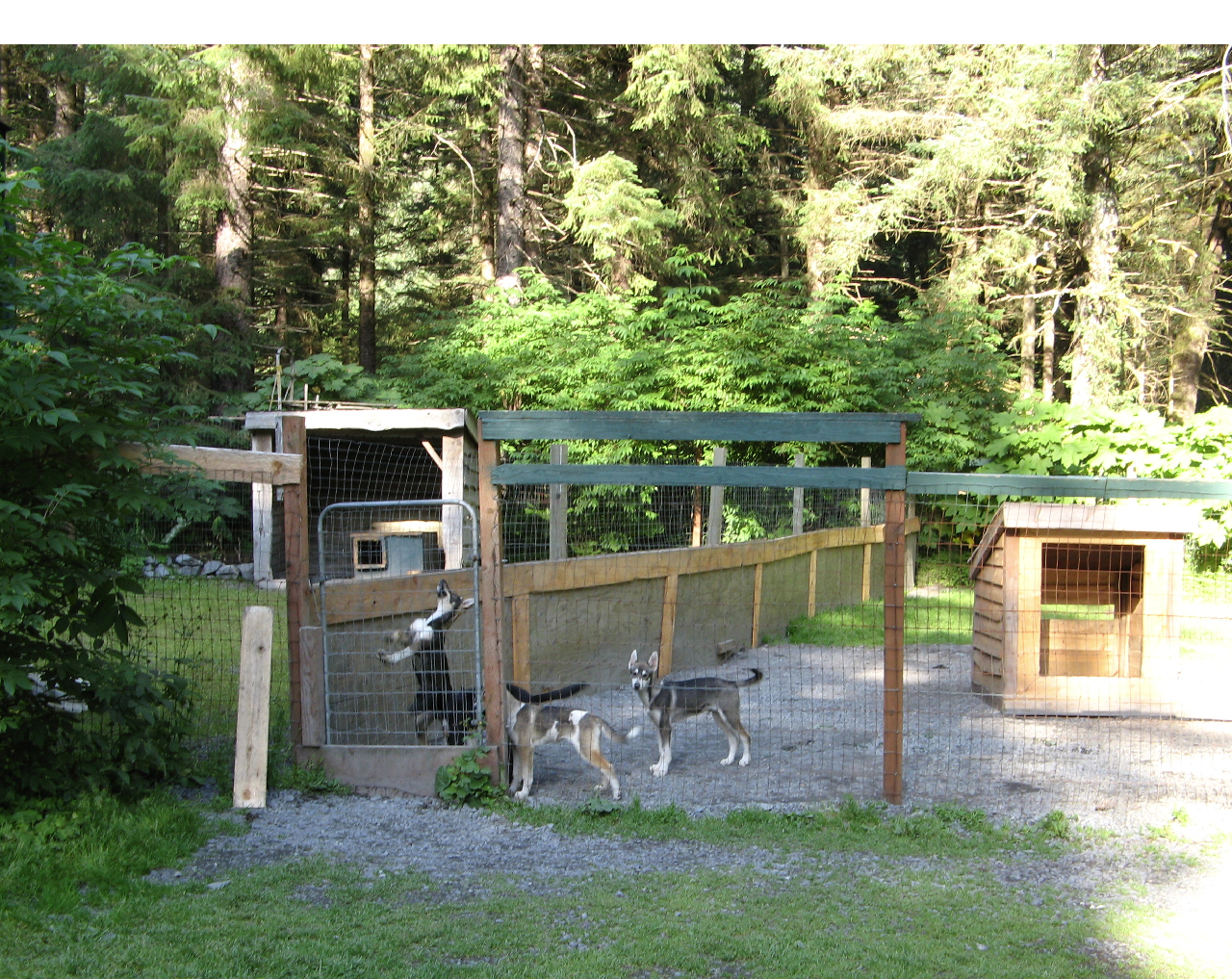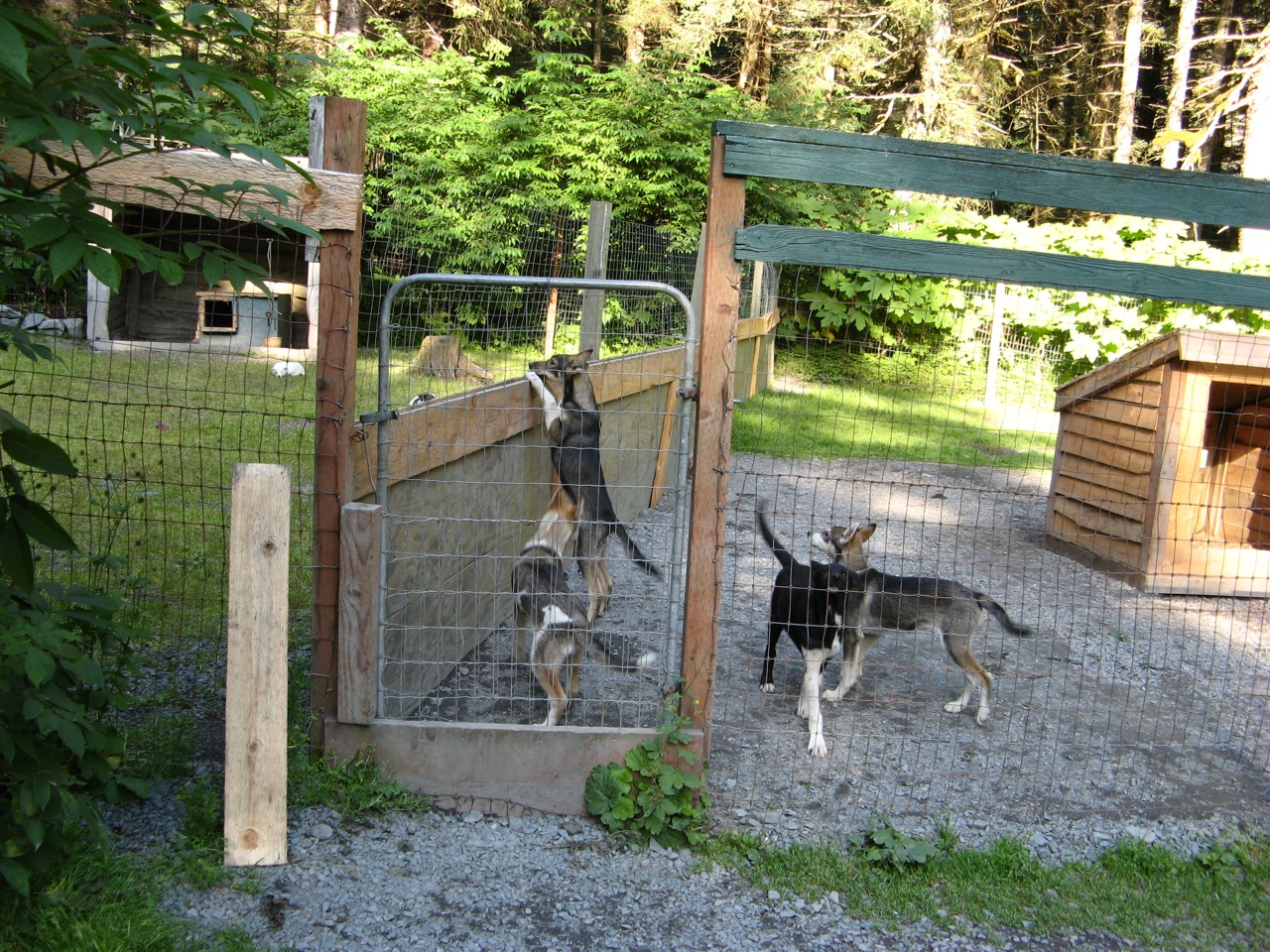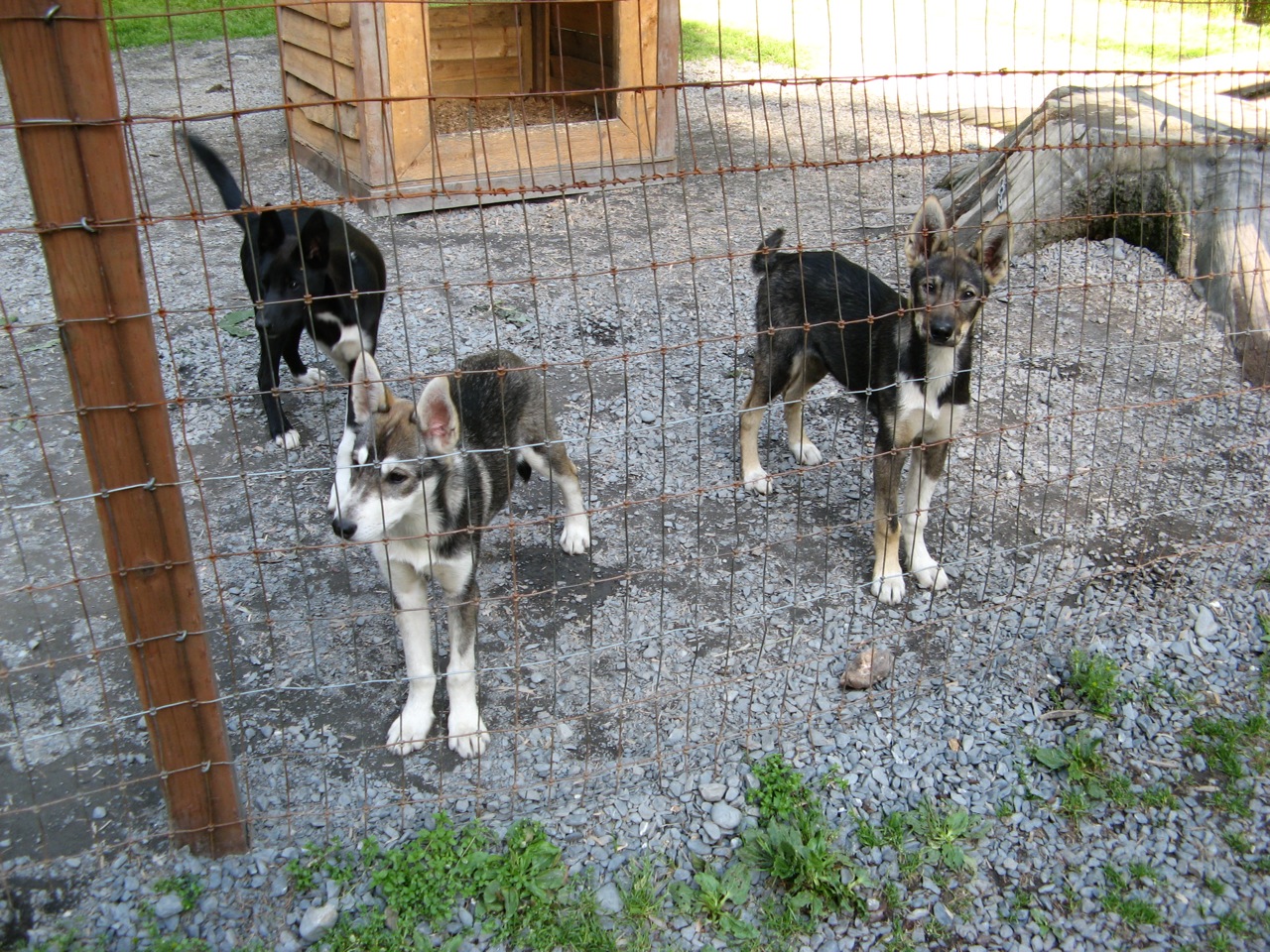 (I don't know about you, but that dog on the right strikes me as very smart, or at least extremely attentive.)
I hope you enjoyed these photos. If you're ever in Seward, Alaska, make sure you stop in to take a sled dog ride with the Seavey family. If you love dogs, or are just curious about the Iditarod, it is a trip well worth the money.