Wasilla, Alaska pictures: Sunset in Alaska in June
June 26, 2010
Wasilla, Alaska pictures: If you've ever wondered what the sunset in Alaska looks like on the summer solstice (June 21), I think I can help you out.
Last Sunday evening I met a friend in Anchorage, Alaska, and when I drove back north to Wasilla, I took several pictures with my iPhone. I took most of the pictures from 2:30 a.m. through 3:30 a.m., but they turned out darker than the actual environment, as the iPhone is not good at taking pictures in relatively low sunlight. But the following picture I took at 3:40 a.m. on June 21, 2010 worked out very well: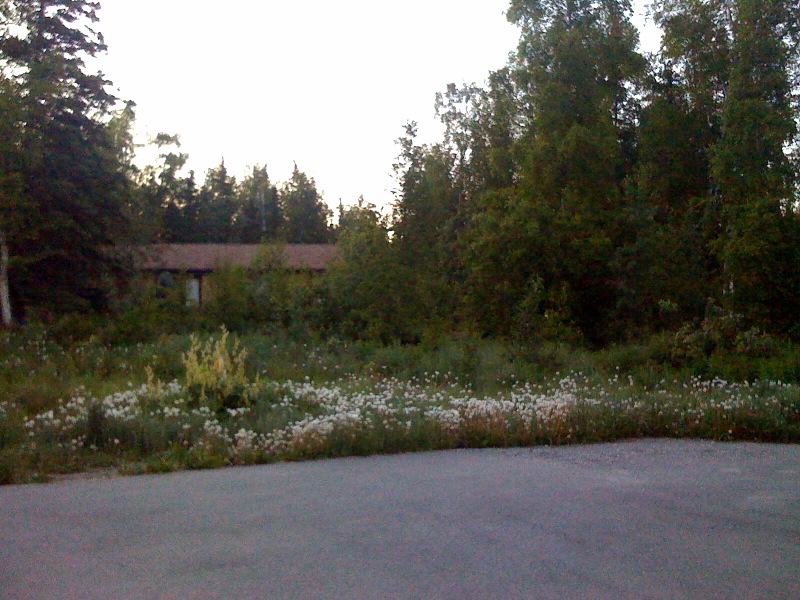 (You can click through that image to see the full-size image if desired.)
That's a great idea of what the "sunset in Alaska" (technically the "sunrise") looks like on the summer solstice. It was really great fun to stay up throughout the night, see it get darker around midnight to 1 a.m., and then watch it get lighter. Even funnier, several neighbors were out and about at this time. It's amazing to me what 24 hours of visible sunlight in Alaska does to people.
For the record, Wasilla is technically in south-central Alaska. Other towns like Talkeetna, Denali, Fairbanks, Deadhorse (Prudhoe Bay), Barrow, Nome, and Tok are all much farther north than Wasilla, and are therefore even lighter at night than Wasilla or Anchorage -- which is really amazing.
I think if I could just keep moving around all the time, I'd probably live in Fairbanks during the summer just to maximize the sunlight. That, and it's a cute little town, like a small college town you'd find in the Lower 48.