2011 Iditarod - Current leaders, mandatory 24-hour rest
March 10, 2011
2011 Iditarod News - March 10, 2011 - I now understand what happened to the 2011 Iditarod standings while I was out yesterday. It turns out that mushers are required to take a mandatory 24-hour rest (break) somewhere on the route between Anchorage and Nome, Alaska.
Some of the first mushers out the gate yesterday -- and therefore new atop the current standings -- are the ones who have yet to take their mandatory 24-hours rest. This includes Kelley Griffin, Trent Herbst, and Cim Smyth, who were the first to leave the checkpoint at Ophir, Alaska.
Here are the 2011 Iditarod current standings as of the morning of March 10, 2011: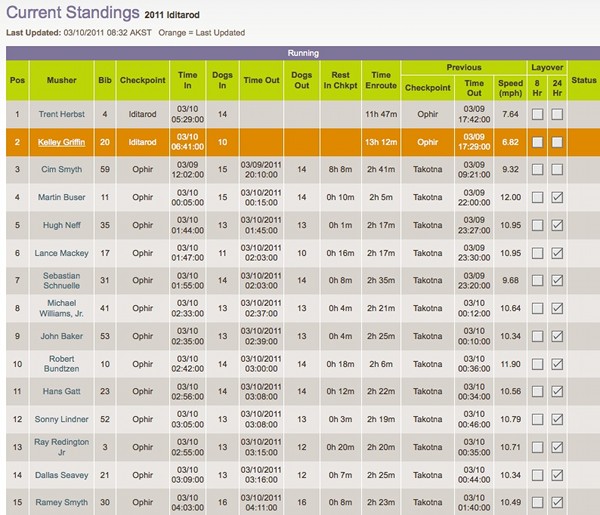 (Click that image to see a larger version. Image courtesy of iditarod.com.)
I learned this information by reading this story on the Fairbanks News-Miner website.