2011 Iditarod Standings, March 9th
March 10, 2011
2011 Iditarod Standings, March 9, 6:40pm - I'm not sure what happened while I was out today, but the current Iditarod standings have changed quite a bit since the last time I posted the standings. Here's the current leaderboard: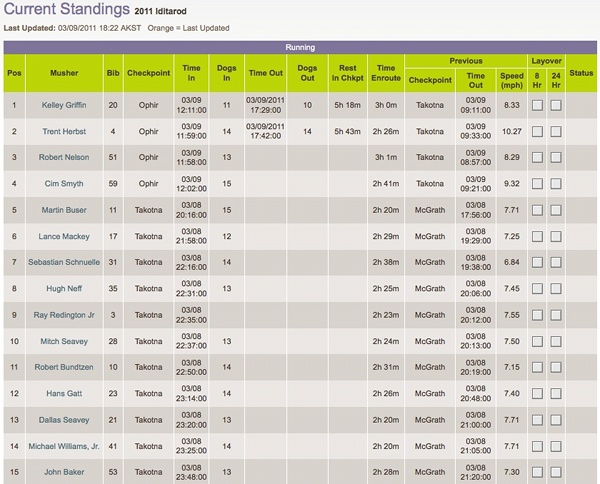 (You can click that image to see a larger version. Also, this image is courtesy of the iditarod.com website. Please visit their website and click the current standings link for up to date race information.)
I'll see if I can read up and learn what happened today.
In other news, the 50 mph winds continue here in Wasilla and Palmer, Alaska, and in addition to the high winds, the temperatures are expected to drop down into the single digits again tomorrow.