What can you see from 70 miles away?
September 13, 2010
Here's a question for you: What can you see from 70 miles away? Go take a look out your window ... can you see a tall building?
In Talkeetna, Alaska, on a clear day, you can see the Denali mountain range, which is at least 70 miles away, and it looks a little something like this: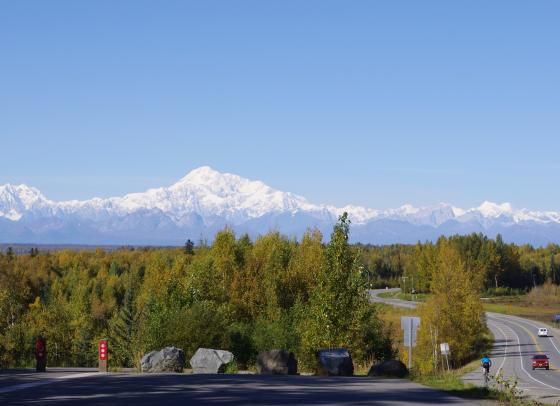 In the places I've spent a lot of time in, Denali is as far away from me in Talkeetna as these other places:
The distance from Louisville, KY to Lexington, KY.
Twice the distance from Wauconda, IL to Chicago, IL.
Twice the distance from Manassas, VA to Washington, D.C.
The distance from San Francisco, CA to Santa Cruz, CA.
Farther than Albuquerque, NM to Santa Fe, NM.
Denali looks so large when seen from Talkeetna, this thought of how large Denali really is -- four miles tall -- it just blows me away.