Denali, from Talkeetna
Wow, I just ran across this picture of Denali that I took from Talkeetna, and just had to share it here. This picture was taken while looking across the Talkeetna River (and partially the Chulitna River) looking to the northwest at Denali.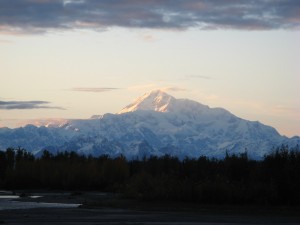 As I'm posting this in February, I don't want to mislead you about what Denali looks like this time of year -- this picture was actually taken on September 27, 2007. I just an across it today, and had to post it here.