Last day for shuttle buses in Denali
Wow, I was incredibly lucky that the last day you can ride a shuttle bus in Denali was a very beautiful day. Like all the days lately it was very windy, and it was also cold, but it was well worth it.
I walked into the Wilderness Access Center at 7:15 a.m. and was lucky to get on a bus at 8:00 a.m. That's not something you can normally do during the summer, but this being the last day I thought I'd be able to get a ride at the last minute, though not quite this fast.
This first picture is from somewhere along the bus trip to Fish Creek: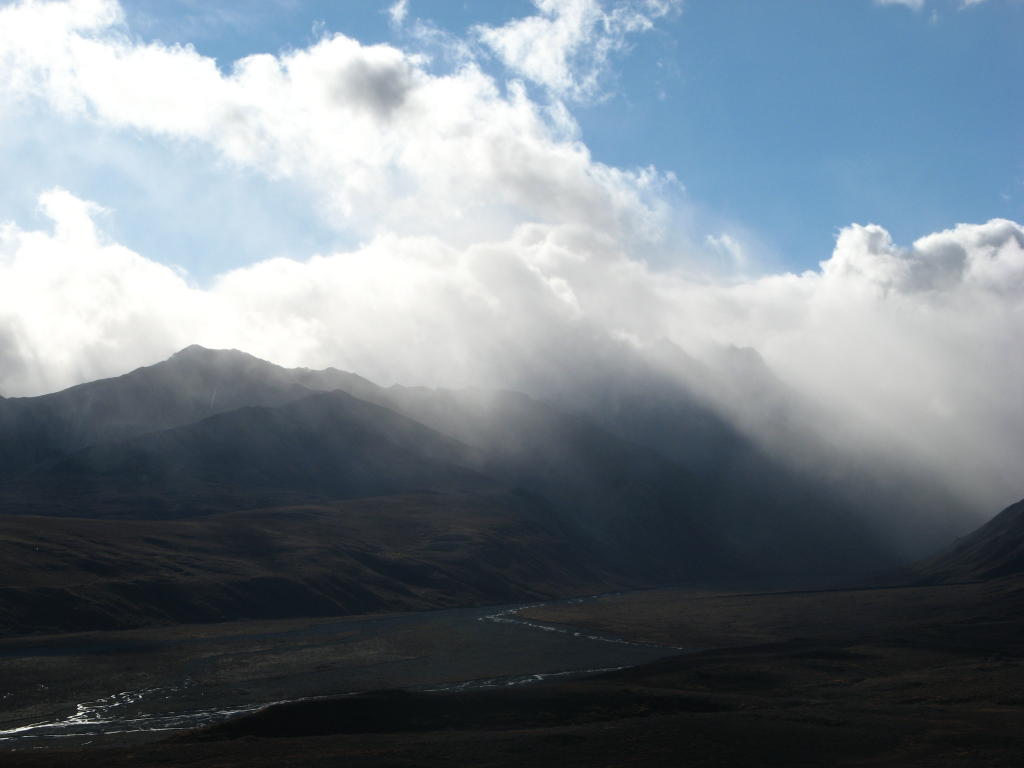 At the end of the trail at Fish Creek we then had a great view of Denali: